This is the Judo blog of Lance Wicks. In this blog I cover mainly Judo and related topics. My Personal blog is over at
LanceWicks.com
where I cover more geeky topics. Please do leave comments on what you read or use the
Contact Me form
to send me an email with your thoughts and ideas.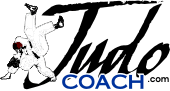 JudoCoach.com Blog by Lance Wicks
Archives
---
2018
2017
2016
2015
2014
2013
2012
2011
2010
2009
2008
2007
2006
Links
---
Feedburner
Subscribe to this blog
Get updates by email
About Judo
Judo is a Martial Art, Olympic Sport and Commonwealth sport.

Much like JuJitsu, Kung Fu, Karate, Aikido and other marial arts, Judo is an effective and powerful self defence. It does not however incorporate any kicks or punches. In Judo throws are used along with ground fighting techniques including arm locks, strangles, chokes and pinning techniques.

Judo in Europe is strong, and has been so historically for a long time. Specifically, France and Germany, along with the former Soviet Block countries. European Judo has been instrumental in the progress and history of Judo. The formation of the European Judo Union (EJU) was the for runner to the International Judo Federation (IJF) and is a major force in modern Judo.
Random Entry
Archives
View Archives
2018
2017
2016
2015
2014
2013
2012
2011
2010
2009
2008
2007
2006
Search
Counter Totals
Total: 6,929
Today: 41
Yesterday: 57

Most Recent Entries
Most Recent Comments
Ronal Lakhani
03/14/15
Hey Lance, it's Ronal I was reading your blog to see...
Roland Fugh
01/15/15
Thanks for the mention Lance. Don't get the time to...
David Finch
08/12/14
Excellent article, Lance. David
David
12/03/13
I agree that the people helping out purely for the joy of...
Elton Gordon
06/08/13
Whilst I certainly can comment on the Rules being objective...