This is the Judo blog of Lance Wicks. In this blog I cover mainly Judo and related topics. My Personal blog is over at
LanceWicks.com
where I cover more geeky topics. Please do leave comments on what you read or use the
Contact Me form
to send me an email with your thoughts and ideas.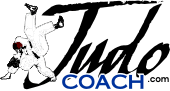 JudoCoach.com Blog by Lance Wicks
---
---
I am pleased to announce that the initial summary statistical analysis I did of the 2006 Commonwealth Judo Tournament are now available.
Go to
http://judoinfo.com/research.htm
where some really great research on Judo is. Here is the direct link to the
PDF
.
The research is simple descriptive data, I am writing a much more detailed scientific report on the data, but it's been on the backburner for a while...sorry!
Here is a local copy
http://www.judocoach.com/analysis/2006-Summary.pdf
I am really happy that the research is on judoinfo.com, it is probably the best Judo website out there. I have spent HOURS on that site, so it's nice to "pay something back" by providing some content for the site.
Anyway, please let me know if you see any errors, etc.
Comments welcomed!
Comments
---
Comments are not available for this entry.