This is the Judo blog of Lance Wicks. In this blog I cover mainly Judo and related topics. My Personal blog is over at
LanceWicks.com
where I cover more geeky topics. Please do leave comments on what you read or use the
Contact Me form
to send me an email with your thoughts and ideas.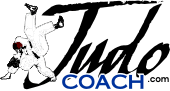 JudoCoach.com Blog by Lance Wicks
---
---
Here's another Judo video clip for everyone from Google Video. This one has a bit more modern Judo and features a very celtic sound track, which is suitable given it features Scotland's Graham Randall.

P.s. So, Google/YouTube copyright issues. I know they are settling with some of the big boys, but what about with smaller firms, individuals, etc?
Oh if only the whole world was CC licensed eh.

Comments
---
Comments are not available for this entry.