This is the Judo blog of Lance Wicks. In this blog I cover mainly Judo and related topics. My Personal blog is over at
LanceWicks.com
where I cover more geeky topics. Please do leave comments on what you read or use the
Contact Me form
to send me an email with your thoughts and ideas.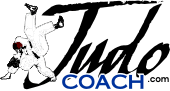 JudoCoach.com Blog by Lance Wicks
---
---
Your body is a funny old thing. One moment it's working fine, the next second you're out of the game.

This week, if you read my last post, I've had a bruised thigh to contend with. It's a really embarrassing injury, it's just a bruise, but it's painful as all heck! No really, give me some sympathy I say! :)

With the camp last weekend, my Monday session was off. Which was just as well with the thigh and all. Wednesday the thigh was better but still sore so I skipped Judo and Thursday, well work + family killed that idea.

So my sole bit of training this week has been a run this Saturday morning. I ran a little over 4 mile in 46 minutes. So no world records but a good solid run. It felt good to be out on the road and feeling comfortable.

So, what to discuss when I haven't done anything.

Well... I suppose what you learn from this is that injuries are the biggest issue a coach has to contend with when coaching a player. A minor injury can take you out of your schedule fast. A serious injury can put you back months!

As a coach you need to ensure that your athletes are in as safe a training environment as possible. You need to ensure (as much as possible) that your athletes are maintaining a healthy, safe lifestyle. In my case it was a football match that did the damage, but with your player it might be rugby, baseball, tennis, wrestling, skateboarding, etc. Worse, it could be drugs, alcohol, sex, fighting, driving recklessly, too many wild parties, etc.

Of course, ensuring that your Dojo and your sessions are safe is easy to cope with, do courses to maintain your knowledge, keep the dojo maintained, etc.

Those outside risks are harder to deal with.
Lifestyle is often an area coaches avoid, and it is understandable why. There is risks in involving yourself in peoples private lives. However, I would contend that as a coach helping players with their lifestyle issues is important. You can give an outside view from a respected source, often an athlete needs that.

By helping your athlete avoid, as is my weakness, late nights; your athlete will hopefully have improved recovery and avoid injuries.

How you effect this change with an athlete, to use psychological mumbo jumbo, is an intervention. These take a wide range of forms, and might need you to enlist support from outside parties, such as parents, other coaches, nutritionists, psychologists, etc.

In the case of lack of sleep, an intervention might take the form of a good heart to heart chat, or maybe instituting a training diary which includes details about the amount of sleep.

--

So this week was a bit of a waste training-wise, hopefully this next one will be a bit better.

Till next time,

Lance

Comments
---
Comments are not available for this entry.