This is the Judo blog of Lance Wicks. In this blog I cover mainly Judo and related topics. My Personal blog is over at
LanceWicks.com
where I cover more geeky topics. Please do leave comments on what you read or use the
Contact Me form
to send me an email with your thoughts and ideas.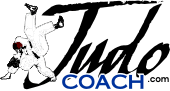 JudoCoach.com Blog by Lance Wicks
Warning
: array_key_exists() [
function.array-key-exists
]: The second argument should be either an array or an object in
/home/90/46/3004690/web/blog/scripts/sb_comments.php
on line
156
---
---
This week I have had a pretty good week, with some "dips".
Monday I headed along to Paul Jones' session, which I love attending. The club has a very close family feel which I feel very welcome in.

Tuesday, I headed out for an evening run, 4 miles, 45 minutes.
I probably shouldn't have gone for the run and my left leg in particular became quite sore early on and felt rather weak afterwards (and sore).

Wednesday was a rest day.

Thursday I went to Gosport Judo club and enjoyed myself, with the exception of catching a knee to the shin of my left leg (which was sore from Tuesday). OUCH!
Mick changed the format of the session a bit and we did quite a bit of Uchi Komi in threes, running from one partner to the other. It was pretty long and intense so physically challenging, just what my unfit body needs! :)

Friday I did nothing.
Saturday, I have been for a five mile run (58 minutes). My left leg held up pretty well, except for about half way where there is a slow bit/rest. My left leg was really weak and felt like it might collapse. I picked up the pace in the next interval in the session and everything was okay but it was a bit scary.

Sunday I'll be resting.


In the past few of weeks, I have been noticing the lack of throwing in my Judo and that of those I train with/around. As some will know, I trained in Japan when I was younger (over a decade ago) and there all I saw and felt was people being thrown all the time.

Here I see lots (way too much often) grip fighting, followed by some half hearted attacks, but very little full attacks or throws.

Now, I am as bad as anyone else I might be insulting here, probably worse as I have a "poachers" style. I tend to foot sweep people who give me an opportunity through error. Of course this means I tend to plod about on the mat waiting for them to do something first.

What I have been observing though is that people don't try to throw enough, and I suspect it is affecting their development. Players practice a lot of their gripping and less of their turning in for attacks, but if you were to count the time spent on all the training you I think would find that genuine attacks and actual throws are a tiny minority of the time spent in training.

Given that a vast majority of our time is NOT spent on throwing, it is hardly surprising that we struggle to throw people. I know I am trying to increase the number of quality attacks I make in a session and want to try make all my attacks actual throws; as in throws that end up with my partner on the floor.

What have others observed, what would be the percentages in your training sessions?

Lance

Comments
---
Comments are not available for this entry.