This is the Judo blog of Lance Wicks. In this blog I cover mainly Judo and related topics. My Personal blog is over at
LanceWicks.com
where I cover more geeky topics. Please do leave comments on what you read or use the
Contact Me form
to send me an email with your thoughts and ideas.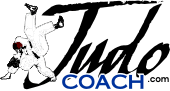 JudoCoach.com Blog by Lance Wicks
---
---
Hi all, life is about ups and downs... this week was a down.
This week for a variety of reason I did no Judo till this evening (Sunday), which is a bit rubbish. I do now have a "suitable" excuse, except feeling a bit rubbish all week.

Which raises an important issue for coaches.
Emotionally/psychologically all players will reach a point like me, where they are just "not in the game". A state where they don't want to train any more, not because they are bad people, not lazy, no unmotivated.

As a coach, you need to be aware that players will have this occur to them and how you and they deal with it will be important to how the player develops. How you deal with the situation is going to be different in each and every case.

Personally, I believe that how you deal with the situation is entirely dependent on quality and type of relationship you maintain with your player. Generally, I would recommend being accepting of the players demotivation and be aware that it will be a short-term situation.

It is unlikely that adding your negativity to the situation is going to assist your player escape from this state.

Now is the time to adjust your training micro-cycle, perhaps with something radically different and fun? Maybe, just a break all together?

You may also want to consider some longer-term changes to your training programme. Although these sorts "downers" are to be expected, they may also being brought on by faults in your training programme. All training programmes's are fluid things, you need to be adjusting them all the time, raising the intensity, or lowering it. Varying it to best suit your player and their current condition.

One final thing I'll add is that the "downer" may not be a result of your training training programme at all. It might be their work/personal life causing it. Again, it depends on your relationship with the player and your approach to coaching how you deal with that; but that's a whole kettle new of fish. :)




Comments
---
Comments are not available for this entry.