This is the Judo blog of Lance Wicks. In this blog I cover mainly Judo and related topics. My Personal blog is over at
LanceWicks.com
where I cover more geeky topics. Please do leave comments on what you read or use the
Contact Me form
to send me an email with your thoughts and ideas.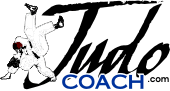 JudoCoach.com Blog by Lance Wicks
---
---
* UPDATE * December 12 2008, 5pm
We are going to try and put together a podcast on the subject this coming week. The format will be 90 second segments of high profile people stating their opinion. If you are such a person, or can involve such a person, please contact me!
Lance.
Hello all,
I have received today what looks to be an authentic IJF communication from a Judo friend who I trust. The letter does not seem to appear on the IJF website, so I am making it available here:
Coaches at IJF Events_ENG
If it is not visible to your please visit
http://www.scribd.com/doc/8891078/Coach ... -EventsENG
The content of the letter is also pasted at the bottom of this post.
The main message is that from January 1st 2009, coaches shall not be allowed matside.
No this is a pretty dramatic change and to announce it in mid December is a bit off I feel. I have not seen this subject debated anywhere publically either.
This is a change that needs debating and consideration as it affects players directly. Some athletes want coaches matside, this rule potentially puts those athletes at a disadvantage. Is that fair?
Please read the letter, consider the point, spread the news and talk to people about this rule. If you agree, tell someone official. If you disagree, tell everyone official you can!
Please also discuss this topic online:
http://judoforum.com/index.php?showtopic=32424
Tris has also blogged about it (
Tris' Blog
).
Lance


International Judo Federation



Attention to:
IJF Member National Federations




Subject: Removal of coaches from tatami's border during competitions

11 December 2008


Dear Sirs,


The founder of judo, Jigoro Kano, wished when he created judo in 1882 to set up an educational
system.

Our mission today is to sustain his will. It comes to survival of our sport in the world where
competition is growing among various sports participants. We must also be attentive to the
presentation of judo which must remain a discipline included in the Olympic Games.

The image we give of judo, especially at major events with important media attendance like
Olympics, is a reference for all current and future judo participants.

An athlete is alone against his opponent in a fight. In the educational concept of judo, the role of
coaches is to prepare his players for this autonomy. We must reserve for a Judoka the decision-
making and ability to manage this confrontation.

Mainly for this reason we made a decision to remove coaches along the tatami from 1 January
2009. A specific location will be reserved for them in the competition hall.

Some outbursts on coaches' side have also hurt the image of our sport at the Beijing Olympics.
Unjustified and continuing criticism against referees had undermined our refereeing in public and
media's opinion.

We hope for your help in our mission so that judo continues to set a good example for every
person.

Sincerely yours,






Jean Luc Rougé Vladimir Barta
Project manager Head Sport Director


Comments
---
Comments are not available for this entry.