This is the Judo blog of Lance Wicks. In this blog I cover mainly Judo and related topics. My Personal blog is over at
LanceWicks.com
where I cover more geeky topics. Please do leave comments on what you read or use the
Contact Me form
to send me an email with your thoughts and ideas.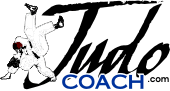 JudoCoach.com Blog by Lance Wicks
---
---
The BJA has done something really right (in my opinion anyway).
They have developed a completely new grading syllabus and have put all the information online so you can see.
So, if you visit:
http://britishjudo.org.uk/technical/gradings_home.php
you can find all the details.
There is basically three types of grades;
Mon, Kyu and Dan grades.
The new syllabus has some good guidance and a nice easy form for use by examiners, coaches, players to ensure they have met all the criteria.
As for the syllabus, there is a big input from Andrew Moshanov and has ruffled many feathers. It certainly does not follow the Go Kyo.
I have mixed feeling on it myself. I have spoken with Andrew about the intentions and I think I understand it. If it's a good idea... time will tell.
Take a look and let me know what you think of it.
Lance
Comments
---
Comments are not available for this entry.