This is the Judo blog of Lance Wicks. In this blog I cover mainly Judo and related topics. My Personal blog is over at
LanceWicks.com
where I cover more geeky topics. Please do leave comments on what you read or use the
Contact Me form
to send me an email with your thoughts and ideas.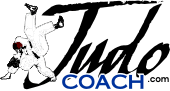 JudoCoach.com Blog by Lance Wicks
---
---
Highlight for today:
listening to 3 World Judo Champions talk together. Jane Bridge (1980), Loretta Doyle (1982 & EC 1992) and Kosei Inoue (3 x word champion, Olympic champion and 3 x all Japan champion) together in the same room sharing with us all!
I caught a small amount of the interviews on video which you can watch via YouTube below:
It is very quiet and the frame rate is only 10 frames per second, so consider it trailer for the podcst that will follow later this week. :-)
If that does not make it to you, visit the Youtube site at
http://www.youtube.com/view_play_list?p ... BC30EE5CD3
I Also recorded the entire session on a audio recorder and shall post it on the podcast later this week.
It is almost impossible to express quite how fortunate I feel to be able to participate in an event such as this. All three of these champions has done an amazing thing, they have been the best at what they do in the entire world. That is unfathomable I think for the rest of us.
To be able to hear direct from them their views on things was a complete honour, and it was even more of an honour to be invited to record it and share it with you all, so please enjoy it!
Our other lectures I shall cover very briefly, not because I wish to devalue them, but because I do not want to detract from what Mike Callan and the University of Bath are achieving. To have 3 world champions share their views and opinions to a group of student coaches is amazing. We got to hear from people people who genuinely know what it takes to be the best at Judo. What better source can you have!
Where else in the world can you get an opportunity like that? I suspect the answer is no where, this is a unique programme, University of Bath is providing something amazing that it I feel raising the bar when it comes to coach education like nothing else out there. Bravo!
We started the day with Juergen Klinger, critiquing a Polish scientific journal article and trying to consider it in terms of Judo in general and also in terms of performance Judo. We Then looked at Judo Support Services with Mike Callan and finished the day looking at Transition theory with Martine Woodward.
All in all a fantastic day, it is sadly not everyday that I get to record a conversation between three World Judo champions, discuss a Judo specific journal article, debate what support services Judo teams need and the implications of the new Olympic qualification system and look at the issues around athletes transitioning in their lives.
What did you do today?
Comments
---
Comments are not available for this entry.