This is the Judo blog of Lance Wicks. In this blog I cover mainly Judo and related topics. My Personal blog is over at
LanceWicks.com
where I cover more geeky topics. Please do leave comments on what you read or use the
Contact Me form
to send me an email with your thoughts and ideas.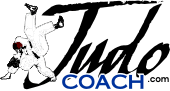 JudoCoach.com Blog by Lance Wicks
---
---
Hi all,
this week is now unofficially dubbed by me as World Judo Champion week. Another day, another great champion sharing with us. My morning here at University of Bath started with Kosei Inoue delivering his keynote "My Life in Judo", with the help of Yuko Nakano.

I love these keynotes, you learn so much from a champion's life story. The insights you get are wonderful and this lecture was great for that. Kosei shared a lot about his life, his life in Judo and also about those key moments that have impacted his life and the people that have been involved.

What to say about it is quite difficult to decide, I have 7 pages of notes from the lecture!

Kosei's father introduced him into Judo and taught him the fundamentals of both the sport and the life. Kosei emphasised this yesterday and today, the importance his father put on teaching him how to be a man, a Judo man.

He spoke about the training environments he experienced, which was great as Yuko last week spoke to us about the High School where Kosei went. So I felt I had a more complete picture of this essential stage in his development.

The thing I think I am taking away from the lectures this year in ways is the importance of the training environment and culture. Brian Ashton's description paired with Kosei and the other World Champions give an idea of how vital a training environment can be.

Brian spoke about the coaches job being to create a learning environment, Kosei described a powerful learning environment (Tokai Sagami High School and Tokai University). Yuko also described the Company Dojo setup in Japan and it to centred in ways around the environment. Obviously sitting in Bath at he first European Judo Union endorsed Training Centre, I have another view of what a training environment can look like.

Kosei's talk had some recurring themes, hard training, respect, learning, passion, dreams, persistence, father, fundamentals, learning to be a good man, loving Judo, team support, targets/goals, support, converting pressure into power, expecting success, spirit

I think the part that grabbed me the most was when he spoke about fighting his own Brother at the All the Japan Champs. He spoke about how giving it 100% was how you respect someone in Judo. That not giving your all to beat someone you fight is not showing respect.

The highlight I suspect for most of us was him telling us he did not take a white suit to the event in Athens, as he thought taking a suit would be him preparing to lose. That commitment to winning is a powerful force. Sure he lost and there were some amazing words shared about that. But that image of a man not taking a white suit (as he was on the top of the draw, hence in Blue and would stay in that suit if he won all his fights) is really really great for showing a confident champion.

The next lecture was with... Emanuella Pierantozzi (another World Champion, you can see what I meant about this being World Champion week). With her we looked at the academic paper of David Matsumoto and Bob Willingham on the emotions displayed by athletes in Athens. It was pretty heavy going as it was part of our education on how to read scientific papers, but it was interesting to discuss it.

Our Afternoon was taken up with us presenting 15 minute presentations about our research projects. Which Emanuella gave us the biggest compliment of staying to listen too... no pressure. It was to be frank quite amazing! My fellow students have done some incredible work and each one could be a Keynote lecture on it's own. The topics covered Warm-ups in Judo, Long Term Player Development, Learning Styles, The repecharge system, the history of British Judo, an examination of different ways of teaching kids, a study of a highly successful Spanish training centre/club, have the rule changes actually improved Judo and my own work on attack rates in Beijing.

Pretty wild!
It is slowly dawning on us all I think that our 5 year journey is coming to an end, presenting our research and listening to each others work was quite amazing as 5 years ago we were not the people we are now. The knowledge and the focus on "Evidence based Coaching" in all our work is I hope a validation of the efforts that People like Envic Galea and Mike Callan (and others) have put in to make the course a reality

I shan't dwell too much as I plan a much more reflective piece for Friday.



Comments
---
Comments are not available for this entry.