This is the Judo blog of Lance Wicks. In this blog I cover mainly Judo and related topics. My Personal blog is over at
LanceWicks.com
where I cover more geeky topics. Please do leave comments on what you read or use the
Contact Me form
to send me an email with your thoughts and ideas.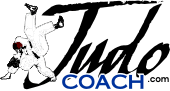 JudoCoach.com Blog by Lance Wicks
---
---
Day 9, the end is nigh!

Today started with Diego taking us through a critique of an academic paper. The top bloke that he is, he brought chocolate! It was good to go through a structure to critique academic papers, we have an assignment that includes doing that so it was very good.

Later Juergen Kilnger soke with us about Player/Coach relationships. I really like Juergen and his way of looking at Judo and coaching. The lecture was good, he has a quite clear and concise view/opinion on how you should respect the players you work with.

Later still we had a lecture with Gavin Reynoldson, looking at how we need to do our assignment critiqueing academic papers. We have not had Gavin before so always good to meet a new tutor.

Last (and most enjoyable), we had our meal out together in Bath. We went to what I gather is the old train station. We had a very pleasant evening with all the students from all the 5 years. We also received certificates signed by Jane Bridge-Charlot, Mike Callan and Kosei Inoue.

Tomorrow is my final day in Bath, not quite the end as we have a thousands of words to write, but the end of the residential block. Ulp!

Nothing more to report right now, expect more melodrama and melancholy tomorrow. :-)

Comments
---
Comments are not available for this entry.