This is the Judo blog of Lance Wicks. In this blog I cover mainly Judo and related topics. My Personal blog is over at
LanceWicks.com
where I cover more geeky topics. Please do leave comments on what you read or use the
Contact Me form
to send me an email with your thoughts and ideas.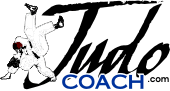 JudoCoach.com Blog by Lance Wicks
---
---
So as you'll know by now if you have been following the blog, I believe in online. My talks on Digital Natives, this blog, the podcast, Facebook, twitter it is all important to us in the Judo world.
With this in mind and with the motivation of the EJU.net community section, Mike Darter and I sat down together (virtually at least) and created
http://martialconversations.com
a website that I think of as a cross between FaceBook, Twitter and Blogging for Martial Artists like us Judoka.
Today I created a little video introducing the site, which is below for your viewing pleasure.
For those of you that get this via newsreaders or email, here is a link to the video on YouTube:
http://www.youtube.com/watch?v=U_PPfvb-5y0
The site has been up only a couple of days, so please do check it out and let us know what you think.
Lance
Comments
---
Comments are not available for this entry.