This is the Judo blog of Lance Wicks. In this blog I cover mainly Judo and related topics. My Personal blog is over at
LanceWicks.com
where I cover more geeky topics. Please do leave comments on what you read or use the
Contact Me form
to send me an email with your thoughts and ideas.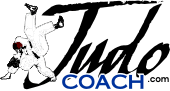 JudoCoach.com Blog by Lance Wicks
---
---
Below is an image of the tag cloud of the blog posts on this blog relating to my education at the University of Bath, which I have been collecting (as per Roy Inman's suggetsion) in a file so I can print it out at some stage.
Also available here:
http://www.wordle.net/gallery/wrdl/9852 ... ation_Blog
What this tells you/me about the 5 years I have spent attending the University I do not know. ;-)
Comments
---
Comments are not available for this entry.