This is the Judo blog of Lance Wicks. In this blog I cover mainly Judo and related topics. My Personal blog is over at
LanceWicks.com
where I cover more geeky topics. Please do leave comments on what you read or use the
Contact Me form
to send me an email with your thoughts and ideas.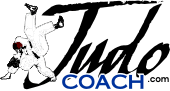 JudoCoach.com Blog by Lance Wicks
---
---
Last weekend the British Judo Association (BJA) hosted the biggest event the hold, the GB World Cup. A mere few weeks after the 2009 World Judo Championships in Rotterdam.
And wow what a difference a few weeks can make.
I sit here contemplating the massive difference in internet based content the BJA created over the weekend and compare it to the complete lack from the further away, but more important World Championships.
Now, due to other commitments I could not attend the competition, but the BJA did a quite amazing job of keeping me up to date. Especially amazing given the way the world champs got covered.
The BJA was twittering (
http://twitter.com/britishjudo
), updating the Facebook page (
http://www.facebook.com/britishjudo?ref=ts
) and also updated the actual BJA website too (
http://www.britishjudo.org.uk/home/index.php
)!!
Now... as any regular reader of this blog will know, I have been an outspoken critic of the BJA and especially of the BJA internet presence. In fact I get accused of "bashing them" on many occasions.
But this week I have nothing to complain about, scary I know, but true. The BJA did a really great job of sharing information from Birmingham on the web, pretty awe inspiring given the state of the BJA internet presence to date.
Which is why I sit here writing this web post. I felt the need to confess to being impressed by the efforts of the BJA, and given my constant berating when they get it wrong, it is only fait that I give them credit when credit is due, don't you think?
So, I hope you will all join me in applauding the BJA for the fine first steps into the modern internet!
I hope that the weekend exposes them to how todays internet works, about how tools like Twitter, Facebook, Youtube and web pages can bring the membership closer to the association.
I hope the success of the weekend encourages the BJA to use Twitter more, to encourage the staff (and the association) to share more online. I'd hate for it to go quiet at BJA HQ now, for the weekend to be an anomaly rather than a new direction for them.
It was such a good effort on the weekend, build on it, bring us with you on the journey. If you bring us with you we'll follow you and support you. Leave us in the dark and expect the pitch forks and torches to come and eject you from your castle.
Finally, well done to the athletes of the GBR team of course!
Their fine performances of course gave the BJA something positive to talk about. I wish I could have been there to shout for you, but as it turns out you did well without me! ;-)
Lance
Comments
---
Comments are not available for this entry.