This is the Judo blog of Lance Wicks. In this blog I cover mainly Judo and related topics. My Personal blog is over at
LanceWicks.com
where I cover more geeky topics. Please do leave comments on what you read or use the
Contact Me form
to send me an email with your thoughts and ideas.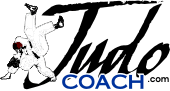 JudoCoach.com Blog by Lance Wicks
---
---
Last night I had a great time visiting the Eston Grange Judo CLub in Middlesbrough (BJA Northern Area, England).

I have always loved visiting new clubs and it gives you an opportunity to see new things which is vital as a player and as a coach.

In Eston Grange I learned a nice new Ne-Waza turnover variation that I didn't know before. It was simple and effective, and something that would still now be on my radar had I not taken the time to visit a new club.

To the credit of the club, it was welcoming and friendly. If you are in the area I can recommend the club to you, they were very nice! If you are in Middlesbrough I can recommend you pop along to ESTON SPORTS ACADEMY on a Monday night and give it a go.

And now the bad news....

The BJA website is still a fail.
Here I am away from home, looking for a Judo club and it is still not easy enough to find a Judo club. Especially if you do not know the area.

I to be fair have a dreadful sense of direction and knowledge of geography, but I looked in the wrong "area" for a club before a friend corrected me and pointed me at the northern area section of the BJA club list.

And it got worse not better from that point. Once having got to a BJA area list of clubs, you can not narrow it down any further than that! So the only way I could find Middlesbrough clubs was to search through the list for Middlesbrough.

This is bad as I don't know what the surrounding towns/villages are called. Also the list has no info on where the club is I had to call/email the club to find out where they actually train.

The problem being that if the club had not called me back I would not have gone to Judo last night. And I am not your average person looking for a club. I was on a mission to visit a club. Would your average parent or player looking for a club have the extra time to contact a selection of clubs to find the closest one?

Also how do I tell what sort of club it is, no "Kitemark". No indication of level of training. No indication of prices etc.

Come on BJA, that website project of yours that we keep getting told is coming has so far delivered very little.

Lance.

(P.s. I suppose I should disclose that I am actually working on an online Dojo listing system)

Comments
---
Comments are not available for this entry.