This is the Judo blog of Lance Wicks. In this blog I cover mainly Judo and related topics. My Personal blog is over at
LanceWicks.com
where I cover more geeky topics. Please do leave comments on what you read or use the
Contact Me form
to send me an email with your thoughts and ideas.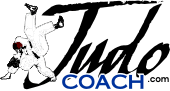 JudoCoach.com Blog by Lance Wicks
---
---
Overview:
A comparison between the implementation of the Rugby Union ELV rule changes and the Judo rule changes.
Introduction
As of January first, 2010, the contest rules of Judo have changed in a large way. The use of techniques that include grabbing of the leg has been banned, and the penalty incurred for doing so is Hansoku Make... or disqualification from the match. The changes have been instituted to preserve/promote "pure Judo" according to the International Judo Federation. Opinions towards these rules are strong and as could be predicted cover the full spectrum from full support to complete horror.
The effect of the rules has yet to be seen and this, in part, is the subject of this article. The second area that is causing discussion in the Judo community is the implementation process for these rule changes.
In this article, we will compare the changes in the rules of Judo and the changes in the sport of Rugby Union.
IRB Rule Changes Summary
The Experimental Rule Variations (ELVs) were launched in 2004 after the Rugby Union World Cup. They are commonly referred to as being the biggest change to the fundamental way Rugby Union is played in the history of the sport. The rules themselves were created and tested initially by Stellenbosch University in South Africa. The IRB's "Laws Project Group" was formed in 2004 and has been responsible for the testing, evaluation and amendment of the experimental rules.
Following the trials at Stellenbosch University the trial then progressed to larger events with a majority of the testing at large events starting from 2007, subsets of the variations were tested also. They were tested at all levels of the game and the Laws Project Group sought feedback from players, coaches, referees and spectators. In a conference in March 2009 made recommendations about the rules which will become part of the rules of Rugby Union. 9 changes were supported and 3 rejected. This was based on game analysis and statistical surveys from over 800 matches, involving more than 3 000 players, coaches and referees at the Elite and Participation levels of the Game from 15 IRB Member Unions.
IJF Rule Changes Summary
The IJF rule changes were announced at the 2009 World Championships (August), and the first test of the new rules was announced at that time and was to be at the 2009 Junior World Championships; 8 weeks after the new rules were announced. Four other events also trialed the new rules. The IJF rules include changes that ban all attacks below the belt with the hands. It also includes a new penalty system for this one infraction. Leg grabs will now result in hansoku make immediately, with no warning Shido or accumulation of Shidos to Hansoku.
To quote the IJF document on the new rules, these changes have been made to "The IJF's wish is to defend fundamental judo values. Within this scope IJF particularly devotes itself to preserve and develop education, physic and mental trumps of Judo. "
Sadly, there is very little information available on how and who devised the Judo rule changes.
However, what is known is that these changes started with the rule changes proposed at the end of 2008. Which means the current ruleset was devised during 2009. The rule changes, we can only assume, were devised by the IJF referees commission (which consists of 6 members) and possibly the Sporting commission. At the time of writing however no information was able to be found about who devised the rules, how they were devised, assessed, etc. What is known is that it was a small group of people and that the process included a single official test by the IJF. Even continental union presidents were surprised when the new rules were first announced at the August 2009 World Championships.
It is unknown what the assessment process and criteria for the rules has been.
Impact on "The Game" by both sets of rules.
Both sets of rule changes have been proclaimed by people in the respective sports as changing the fundamental nature of the game as it is played.
Within Rugby Union considerable testing has been done over a large number of events, feedback has been sought formally by the Laws Project Group formed to assess and implement these changes. The conference organised near the end of the process in Rugby included IRB administrators: Bernard Lapasset (IRB Chairman), Bill Beaumont (IRB Vice Chairman and Laws Project Group), Mike Miller (IRB Chief Executive), Oregan Hoskins (IRB Executive Committee), Giancarlo Dondi (IRB Executive Committee), Peter Boyle (IRB Executive Committee), David Pickering (IRB Executive Committee), Jean Pierre Lux (IRB Rugby Committee), Geraint John (IRB Rugby Committee)
Other administrators: Francis Baron (England), Rob Andrew (England), Joe Lydon (Wales), Chris Cuthbertson (England), Roger Lewis (Wales), Phillip Browne (Ireland), Eddie Wigglesworth (Ireland), Roy McCombe (Scotland), Colin Thomson (Scotland), Johan Prinsloo (South Africa), John O'Neill (Australia), Ricardo Garcia Fernandez (Argentina), Marcelo Toscano (Argentina), Steve Tew (New Zealand), Neil Sorensen (New Zealand), Francesco Ascione (Italy), Carlo Casagrande (Italy), Jean Louis Barthes (France), Didier Retiere (France), Bill Nolan (Laws Project Group Chairman), Dr Syd Millar (Laws Project Group), Dr Mick Molloy (Laws Project Group/IRB Medical Officer), Graham Mourie (Chairman of IRB Rugby Committee & Laws Project Group), John Feehan (Six Nations), Derek McGrath (European Rugby Cup), Rob Nichol (International Rugby Players' Association), Damian Hopley (International Rugby Players' Association). Coaches: Kevin Bowring (England), Frank Hadden (Scotland), Peter de Villiers (South Africa), David Nucifora (Australia), Robbie Deans (Australia), Santiago Phelan (Argentina), Steve Hansen (New Zealand), Nick Mallett (Italy), Ian McIntosh (Laws Project Group), Pierre Villepreux (Laws Project Group), Rod Macqueen (Laws Project Group), Richie Dixon (Laws Project Group), Ian McGeechan (British & Irish Lions) Referees administrators: Bob Yeman (Wales), Owen Doyle (Ireland), André Watson (South Africa), René Hourquet (France), Bruce Cook (Laws Project Group/IRB Development Manager), Paddy O'Brien (Laws Project Group/IRB Referee Manager), Steve Griffiths (IRB Head of Technical Services), Corris Thomas (IRB Game Analysis), Lyndon Bray (New Zealand Referee Manager). (Apart from Bruce Cook these are all former Test referees.) Referee: Nigel Owens (Wales).
The IJF rules were presented at the congress held prior to the 2009 World Championships and were modified before the final version published on 14 December 2009 by the IJF.
Timeline of IJF rule changes
2007* (Judo at 2007 World Championships identified as being of poor quality
2008* (October) - Version of leg grab rules tested at Junior Worlds
2009 (August) - Rule changes announced at congress
2009 (October) - Initial testing of rules at Junior Worlds (Paris).
2009 (November) - Test events at Grand Prix events in Abu Dhabi and Qingdao
2009 (December) - test events at Korean World Cup and Tokyo Grand Slam.
2009 (December 14th) - Publication of rules for 2010-2013
* Anecdotal evidence only.
Timeline of IRB rule changes
2004 - Project launched.
2005 - Laws Project Group formed.
2006 - Laws devised with initial tests at Stellenbosch University
2007 - Trials begin of 23 rule changes
2008 - Global Trials start of 13 of the initial 23 proposed rule changes
2009 - Final set of rules proposed for approval by conference
2010 - Approved changes to be approved by council and go into effect.
Discussion
What is apparent, is that the Rugby Union has taken a long term, approach to changing the sport. Testing of the rule changes has been done at all levels of the game in 15 different nations.
The Judo changes have by comparison have been tested over only a 3 month period at only the elite level, with a majority of that testing being done in Asia. Given that the rule changes proposed in Judo are considered to be primarily to remove wrestling style moves from Judo, which is prevalent in Europe and to promote Japanese style Judo; the lack of testing outside of Europe could be easily predicted to meet with positive feedback. Of course this argument could also be leveled at Rugby Union where much of the initial testing of the rules was done in the Southern Hemisphere where the ELVs arguably supported their style of play better. However, there were also tested in the UK and the European leagues.
Although there are comparisons that can be made, we also need to consider the differences between both sports.
Judo is an Olympic sport (Rugby Union was/is not, although Rugby 7s now is an Olympic Sport), and faced/faces pressure to retain that position. It is not a popular sport and face direct competition from Tae Kwon Do, Freestyle and Greco-Roman wrestling. The changes being made by the IJF are arguably a way of ensuring that Judo is not seen simply as "just another" wrestling style. The Judo displayed at the 2007 World Championships was considered by some to be poor and the changes since then are seen as efforts to raise the quality of Judo. This is important to the IJF in terms of ensuring that Judo retains it's spectator appeal, especially given that the largest market for Judo is the Japanese television market.
If Judo were to lose it's Olympic status, the general Judo population would undoubtably have blamed the IJF; so the IJF perhaps felt it had to act, and act fast. Equally, the IJF having recently changed the qualification system for the London 2012 games, were against a tight time frame to prevent making changes during the qualification period (2010-2012). So perhaps the IJF was rushing hard to get the changes in place before qualification starts for 2012, to give players and their teams an opportunity to get familiar. The counter argument of course is that a mere few months is not enough time to expect athletes to change the way they play the game.
We can argue also that the IRB approach has been too slow, that the changes should have been pushed through faster. This perhaps is not a valid argument seeing as popularity of the Rugby World Cup has grown event after event, despite the ELVs still not having been made law. So is the argument that Judo was under pressure to get changes in place prior to 2012 valid? We may never know. Equally, the four year Olympic cycle puts time constraints on the IJF. Having decided that changes needed making in 2007 (anecdotally) they could not make changes immediately due to the 2008 Beijing Games. So perhaps the time frame is good, but of course much of this is conjecture as we do not have access to much information on the Judo situation; Rugby has a stronger body of information to assess and discover the background.
Without being a Rugby Union expert it is hard to compare the importance of the ELVs to the importance of the IJF 2010 rule changes. As a non-expert, it would appear that the Rugby rules are less of a radical change than the Judo changes. The Judo rule changes have been designed to prevent a specific style of play or perhaps to encourage the Japanese style of play. The Rugby changes arguably do the same for the style of play favoured by southern hemisphere teams.
The Judo changes alter the penalty system, but only for the single infraction of leg grabbing. As per the December 14th rule publication, a single leg grab can lose a player a match, but all other infractions are awarded Shido and require an accumulation to cause a player to be disqualified from a match. The only Judo infractions that would result in instant disqualification are serious offences such as punching another player for example.
Changes to the Judo repercharge system have also been made in 2009, but these are not included in the December publication. This does have a large impact on players, especially in the middle ranks and much like the rule changes for 2010 that form the majority of this article; they did not have a long or clear process by which they were implemented. The only research I am aware of into the changes in the repecharge system have been done by Densign White (British Judo Association Chairman, and EJU Sporting Director); and his research was done after the changes were proposed and were not part of the formal process.
It is worth looking also at the decision making process. The IRB's approach was that the council appointed a special team of experts to consider the problem ( Rod Macqueen who coached the 1999 World Cup winning Australian side, Pierre Villepreux of France, Richie Dixon of Scotland and Ian McIntosh of South Africa, managed by the IRB's referees manager Paddy O'Brien of New Zealand, a former Test referee). Judo on the other hand has not openly stated who looked at the alternatives and certainly did not appoint a special team or engage with a University to determine the changes. The IJF changes were made I understand by the referees and sporting commisions in collaboration and of course presented at the congress preceeding the 2009 World championships. Sadly there are no publicly available minutes of documentation on how these decisions were made. The IRB also held a conference late in the process to allow a wide audience to assess the proposed changes... no similar action in the Judo world.
The final published rules have some large changes from those proposed at the congress, I am not aware of what approval process the December version went through.
Andrew Moshanov, Technical Advisor to the British Judo Association has presented interesting perspectives on what the new changes impact on the Sport may be. He proposes a 25% increase in grip fighting as a result and an increase in sutemi waza and drop knee techniques. All of which would seem to be negatives if trying to promote a more open Japanese style of fighting. He suggests that the natural reaction of teams fighting the agile Japanese style fighters is to control the grips and movement.
American Coach Gerald Lafon has also been sharing his view of the rules, and awards the IJF a "Hansoku Make". he suggests that perhaps a better approach would be to reward positive actions rather than making "heavy-handed" penalties. I think both he and Mr. Moshanov would support the idea that by removing some of the existing rules (such as the Yuko and Koka scores introduced in the 70's) would have a more positive effect on the sport than creating new penalty systems to try and stop specific styles of play. You should also check out a referees perspective over at
http://extricate.org/2010/01/05/nothing ... -for-2010/
Personally, my main concern is not the rules themselves; rather the manner by which they are being implemented by the IJF.
The IJF is as Mr. Lafon describes it, doing "wholesale remodeling" of the sport. Which in itself is not necessarily wrong. I spent time in 2009 working with Modern Pentathalon coaches; a sport that has changed the way the sport is played at a fundamental way. More so than Judo. I am also concerned that we already have interpretation issues with the rules we already have. The video examples provided by the IJF showing illegal and legal leg grabs show the difficulty in interpreting our rules. The new instant hansoku make will most definitely be applied incorrectly and knock athletes out of tournaments who might otherwise have gone on to win. Their is no way humans can be 100% accurate. Video may or may not help, mistakes will always happen. Perhaps a more important project in Judo would be to remove more confusion and clutter from the Judo rules. Changing the rules so less mistakes are possible to be made would make the athletes and their fans happy.
Returning to Judo vs. Rugby, what is clear is that the changes seem to be equally controversial; but the processes are very different.
Rugby appears to have had an open and careful process, where the wider community was kept informed from inception to testing to decisions being made. Judo by contrast seems to have made larger changes in a rushed and closed manner. The reasons provided by the IJF are difficult to compare against the changes in the rules. The Rugby changes however are supported by clear aims and objectives, that to an outsider at least seem to match the proposed changes.
The reasons given for the changes in the Judo rules have referred to preserving Judo fundamental ideals, to preserving "pure Judo". But what is being preserved and what is being discarded? If we are preserving Judo then could we not argue that leg locks and strikes be re-introduced? Especially with the growing popularity of mixed martial arts (The UFC for example), could Judo not have returned to it's harder edged past? The question also needs to be asked about who decides what good or bad Judo is, what pure Judo is? Is the sporting and referee's commission the right people to decide what good Judo is? Personally, I would have liked to see the IJF turn to a University as Rugby did, or to the International Association of Judo Researchers (
www.judoresearch.org
) to find both the answer to the question of what good Judo looks like and also what changes might promote that ideal.
I also worry that by in effect banning a whole style of fighting we are not necessarily improving Judo rather retarding it's development. The Eastern European nations have brought the wrestling style techniques into the sport of Judo. They have proven effective against the Japanese style of fighting. Is banning the effective style abiding by the Seiryoku Zenyo maxim? Is banning the leg grabs simply stifling innovation? I believe that it is a stifling of the great innovative nature of Judo. But innovation will survive and we shall see the innovative players and nations find ways around these rules also; perhaps simply finding new ways of getting leg grabs back into the picture.
Summary
Judo is undergoing fast and considerable change. The processes can not be described as transparent and this is raising the hackles of a wide swath of the Judo population. Though at the 2009 congress the leaders of our sport who attended apparently supported the changes proposed/announced. Rugby also is changing at a fundamental level, however they are taking a slower and seemingly more open approach. Time will be the only way that we will be able to decide if the changes have been for the betterment or detriment of Judo and Rugby. The speed of the respective processes are considerably different, this is affected in part by the importance placed on Judo's Olympic status. Could the IJF afford to let what was considered poor quality Judo to continue into the 2012 games? I am not privy to the data that the IJF used to make such decisions and they have not openly shared their reasoning with us. Rugby Union by comparison has done in my opinion a much better job at communicating what they were trying to achieve, how they hoped to achieve it and the processes they were using to make those changes. We can argue also that their world cup cycle placed the same sorts of time pressure on Rugby, as the Olympics place on Judo.
As an individual, I like the idea of no leg grabs... I could never get off the darn things! ;-)
I don't think that it needs the direct hansoku make, perhaps this will be altered; although this goes against the argument that the rules needed to be implemented before the 2012 qualification period begins. As a Judo coach, the rule changes simply change the battlefield. We need to alter the waza out players consider, the methods we employ to beat out opponents. We will need to change the way we play the sport of Judo to make use of the fact opponents can't attack with leg grabs. We can use kumi kata to negate the agile tachi waza player perhaps? More than likely players that have leg grabs in their arsenal will find new ways to use those throws.
More importantly, I think the IJF needs to embrace a transparency that we have not seen to date.
There are few excuses in this day and age for not sharing the inner workings of the decision making processes in our sport. The IJF has access to all the tools they could ever need to share with those who are interested what they are trying to achieve and the whys and wherefores. It was upsetting in researching this article that I found it so much easier to get supporting information about Rugby than it was about my own sport. Although neither the IJF or IRB have published their meeting minutes openly online, Rugby has shared far more.
As I have written before, I think Judo needs community managers (
http://www.judocoach.com/blog/index.php ... 617-063553
). The IJF, continental unions and national governing bodies, could do well to engage with the wider Judo community in a serious way. Having a person responsible for building two-way communication channels in Judo would do a lot to lessen the tensions that are apparent in our community. A more open approach could bring great benefit to the IJF and other governing bodies. Imagine if you as a Judoka felt you had a voice within the IJF? Imagine if as a Judoka you had direct connection with the IJF. What if the IJF had spoken to you about the opinion in 2007 that the Judo was poor? Imagine they asked your opinion? Imagine if you saw your idea discussed at IJF level, debated, voted on and accepted? Imagine if the rule changes had been communicated to you is realtime, if you were able to read all the minutes, of all the meetings. Do you think that would be a good thing? Do you think its a good idea for the bodies governing our sport?
In this article I have tried to look at the rule changes in our sport and compare them to Rugby Unions ELVs. Although my biases are apparent I am sure, I have tried to present both sides of the story. What has made this difficult is the lack of information available on the rule changes... which in part is the point; as per my previous paragraph. Both our sports have undergone serious rule changes there is considerable differences between the ways the changes have been approached in either sport. Personally, I think the IRB have taken a better approach; although the argument that the IJF had to get radical changes in place prior to the 2012 qualification period is a strong one.
Please do contact me via comments on this blog, via email to
lw@judocoach.com
or via
http://twitter.com/lancew
if you use that. I am also on
www.JudoForum.com
if you'd like to discuss the topic there.
I have written this article in part to provoke discussion, so please argue BOTH sides of each argument presented (and missed) with your Judo friends.
Yours in Judo,
Lance.
References:
http://en.wikipedia.org/wiki/Stellenbosch_Laws
http://www.irb.com/newsmedia/news/newsid=2022279.html
http://www.rugbyfootballhistory.com/laws.htm
http://www.sareferees.co.za/news/ref_news/743778.htm
http://www.irb.com/newsmedia/mediazone/ ... 31057.html
http://theroar.com.au/2007/04/09/a-tick ... osch-laws/
http://news.bbc.co.uk/sport1/hi/rugby_union/6136244.stm
http://www.intjudo.eu/index.php?Menu=St ... mp;main=12
http://news.bbc.co.uk/sport1/hi/rugby_union/6165032.stm
http://www2.samj.org.za/index.php/samj/ ... /2972/2308
http://student.sun.ac.za/rugby/news/new ... ?ItemID=75
http://www.irb.com/newsmedia/mediazone/ ... 22587.html
http://www.eju.net/news/?mode=showNewsItem&id=290
http://judoinfo.com/rules2.htm
http://217.79.182.227/intranet.ijf.org/ijf_video.php
http://www.britishjudo.org.uk/technical ... ations.pdf
http://217.79.182.227/intranet.ijf.org/ ... LES_GB.pdf
http://www.britishjudo.org.uk/technical ... Update.pdf
http://www.britishjudo.org.uk/technical ... tions2.pdf
http://www.irb.com/mm/Document/NewsMedi ... L_5097.pdf
http://blog.betterjudo.com/hansoku-make-ijf/
Comments
---
Comments are not available for this entry.