This is the Judo blog of Lance Wicks. In this blog I cover mainly Judo and related topics. My Personal blog is over at
LanceWicks.com
where I cover more geeky topics. Please do leave comments on what you read or use the
Contact Me form
to send me an email with your thoughts and ideas.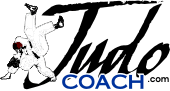 JudoCoach.com Blog by Lance Wicks
---
---
Hi everyone,
I am writing this at the Dojo in Oklahoma City of
www.okcdt.com
where I am participating in the Grand Opening of the new dojo. The Dojo is great and looks amazing and has a great energy about it, both when full to bursting and when with few people on the mat.
Below is a recording of the free clinic held last night as part of the celebration of the new dojo, it's available also at
http://www.ustream.tv/recorded/3841066.
Lance
Comments
---
Comments are not available for this entry.