This is the Judo blog of Lance Wicks. In this blog I cover mainly Judo and related topics. My Personal blog is over at
LanceWicks.com
where I cover more geeky topics. Please do leave comments on what you read or use the
Contact Me form
to send me an email with your thoughts and ideas.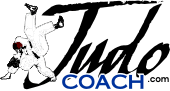 JudoCoach.com Blog by Lance Wicks
---
---
So the last time I wrote I was in the USA, having the most amazing time at the
clinic for the OKCDT grand opening
.
When I got back home, I was a coach with nobody to coach anymore. This was because I was not coaching regularly anywhere. But that has all changed!
Last week I coached no where, zero clubs. This week I coach at two!
I have started coaching at HMS Collingwood Judo CLub for the
RN Navy Judo
. Which is all adults. I am also going to be coaching at the
Alresford Judo Club
, where I shall be helping Mr. Ray Whitfield with his club of Juniors.
I am looking forward to both clubs for different reasons.
The Navy Judo is great as it is adults and I hope to take a very "sport" approach. Lots of competing and playing of the game of Judo. Less emphasis on Judo as an artform etc.
With Alresford, the emphasis is very different as it's a kids class. So I hope to bring some silliness and also a lot more education about the way of life that is Judo. Dojo etiquette, life skills, etc.
I'm looking forward to it immensely!
Something else I am looking forward to, for very different reasons, is the newly launched
EJU level 4 and 5 course at Anglian Ruskin University
. The course leader is Darren (Bob) Challis who owns the awesome
CoachingJudo.com
website.
The course is obviously very similar to the course that ran at University of Bath, but I think will be even better with the changes Dr. Mike and Bob are putting in. It builds on the positives and negatives from the original venue within TeamBath.
It is absolutely the highest level of coach education in the UK (and beyond), so visit the site and if you coach Judo, you need to email Bob and see if you can get on the course.
Till next time,
Lance
Comments
---
Comments are not available for this entry.