This is the Judo blog of Lance Wicks. In this blog I cover mainly Judo and related topics. My Personal blog is over at
LanceWicks.com
where I cover more geeky topics. Please do leave comments on what you read or use the
Contact Me form
to send me an email with your thoughts and ideas.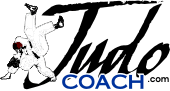 JudoCoach.com Blog by Lance Wicks
---
---
Right now, in Japan an English Judo coach is doing something never done before and it is awesome!
Mike Newton of Vale Judo club, is in Japan observing how the #1 High School in Japan trains. This in itself is pretty cool, but what is really ground breaking is that fact he is sharing the experience with all of us online via his blog, his tweets and his YouTube channel.
He is genuinely doing something amazing and we all should thanks him and benefit from his efforts.
I know from my small involvement running
http://planetjudo.com
that he is influencing thousands of Judo people who read his posts there. I don't know how many are reading his site direct.
A couple of years ago I gave a talk (that Mike references in his latest post) about coaching digital natives. Mike, is now embracing that idea and in a way that is important. His students in the UK are I am sure following the blog, seeing how their coach is learning and sharing and growing as a Judoka. That has to be good for them. But so are other coaches, like myself. His ideas on application of what he sees in Japan in the UK are particularly interesting.
Mikes use of Social Media is an example of what I strongly believe we shall see more and more of. So get over to
http://simplyjudo.wordpress.com/
and enjoy what is a world first in the Judo world (as far as I know).
Well done Mike, talk to you when you get back to the UK !
Lance
Comments
---
Comments are not available for this entry.