This is the Judo blog of Lance Wicks. In this blog I cover mainly Judo and related topics. My Personal blog is over at
LanceWicks.com
where I cover more geeky topics. Please do leave comments on what you read or use the
Contact Me form
to send me an email with your thoughts and ideas.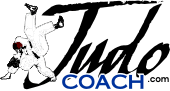 JudoCoach.com Blog by Lance Wicks
---
---
As you know, I am a HUGE believer in social media for sport. Obviously, I consume and produce a lot of social media. I Blog (your are reading social media people), I podcast, I tweet, etc etc etc.

And people are coming around to this way of communicating in the wider Judo world. Specifically, the national governing body for Judo in the United Kingdom; the BJA is trying to use these mediums more.

Their latest contribution is a vodcast on YouTube, which I shall embed below. It features Head Coach Patrick Roux talking about "The Plan" for British Judo leading up to London 2012.



Now, I think that the vodcast is a good move, the BJA has got to communicate with the wider community more to retain their support. Only today I received an email from Neil Adams (yes that Neil Adams) about an organisation called the UKJA. Which is some governing body play that I don't know enough to comment on properly... yet.

What it does show is that not everything in the UK Judo world is smiles. There is real disagreement about what is happening and the BJA has to work hard/harder to communicate with Judo people in the UK.

One of the big issues has (IMHO) been that the community knows that the BJA has many many staff. But does not see or hear what they are doing for them... the members.

I hope that the vodcast and other social media attempts by the BJA help the BJA to share with the community. My hope is that they are doing good work and the social media tools help them get that message across.

I also hope they realise that social media is not traditional media. That it is about user generated content, not content produced by communications managers and PR departments.

It would be nice to see a more raw view of the inner workings of the BJA... and not just the BJPI. How about Loughborough too? I'd like to see the BJA post regular little looks into the day to day work of all the staff at BJA HQ. The boring, but essential tasks that have to be done to keep the clubs open.

The Vodcast is a good first episode, and I hope it leads to more. I also hope that the BJA communicates, not broadcasts using these new tools.

Lance

Comments
---
Comments are not available for this entry.