This is the Judo blog of Lance Wicks. In this blog I cover mainly Judo and related topics. My Personal blog is over at
LanceWicks.com
where I cover more geeky topics. Please do leave comments on what you read or use the
Contact Me form
to send me an email with your thoughts and ideas.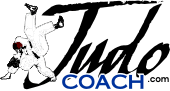 JudoCoach.com Blog by Lance Wicks
---
---
Hi all,
This week I had Judo to teach/coach at both Alresford Judo Club and at HMS Collingwood. Alresford was kids and we were lucky to have Ray Whitfield, Michael Pring and Steve Lainsley there. The classes are growing in size and the kids are adapting to the changes with me teaching there.

At the HMS Collingwood Judo Club, we had a light session.
The reason we started light is because we started by reviewing how one of the players there competed on the previous weekend. Sadly the battery on the video camera died, but we were able to go over how he fought and what worked and what did not.

This is what made me think about writing this post.

Judo coaching, is NOT about teaching people how to throw people; at least in my opinion. Judo "coaching" for me is about creating opportunities for Judo athletes to learn how to win at the sport of Judo and also give them opportunities to polish the required skills.

So, after a player competes I feel it is a good opportunity to help them learn. They learn from the event itself, reviewing it gives a second opportunity. If you have video, they may see things they did not feel on the day. You can rewind and watch the bits that matter to the player. Even if you don't, mental review is powerful too.

This review is a good opportunity to allow your players to share with you how they think the event went. Where they did well, where they did things wrong. You can take the opportunity to discover what your player's perception of their performance was/is. So you need to consider biting your tongue and listening to your player before sharing your perspective.

It is important that you look at the positives. I would tend to say that with most athletes you want to highlight what went well rather than what went wrong. Look for areas where the player did what you worked on in the Dojo.
Of course, you need to cover the errors, but positive feedback is normally better than negative.

Once you have watched and/or discussed the performance, get on the mat and do some Judo. Perhaps act out the match, and redo what they did right. Perhaps go to the point where it went wrong and get your athlete to do it the way you planned this time. Establish a good performance; so to speak.

In the longer term, you might want to use video analysis as a tool to help your player measure success. Video can be useful to give your player a visual library of their and their opponents Judo.

Start with your players training in the club. Pop a camera on a tripod and get your player to do their throw or ne-waza, a number of times. Do it regularly, preferably from the same angle and location. Then you can compare development overtime.

Next film them in competition, you can catalog the fights in a wide variety of ways. For a start, record the event (of course), date, location, record the name of the opponent.

Now you could start recording elements in the fights. For example, which way the players grip, what movement they show. What balance breaking occurs, what attacks/thows; what ne-waza.
If you can link (probably via software) the action to actual video and collate them by action, you have a great tool.

Then, you could click a few buttons and get everytime your player fights a lefty. Or see every time they had been attacked by an Uchi Mata. Or see everyone of their Juji Gatame attacks.

Overtime you shall grow a powerful reference tool for your players to use to learn from.

Give it a go; please let me know what you try and what results you start to see.

Lance

Comments
---
Comments are not available for this entry.