This is the Judo blog of Lance Wicks. In this blog I cover mainly Judo and related topics. My Personal blog is over at
LanceWicks.com
where I cover more geeky topics. Please do leave comments on what you read or use the
Contact Me form
to send me an email with your thoughts and ideas.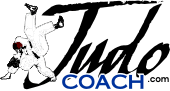 JudoCoach.com Blog by Lance Wicks
---
---
Good morning all,
I am sat here watching the Rugby world cup and the Mongolian Judo World Cup and felt the need to follow up on my previous post about the British teams performance at the 2011 World Championships.
The Mongolian World Cup is weak, numbers-wise at least. Being immediately after the world championships many athletes do not attend. Which to me means it is an ideal event to attend if you need to chase points for the ranking list; which helps seeding.
I was sure I had written about how the British team last year didn't attend and I thought that was a mistake. As I do this year also.
But I was unable to find a blog post immediately that said that. What I did find is this post:
http://www.judocoach.com/blog/index.php ... 901-170802
Which I wrote after the 2009 Word Championships. If you don't fancy reading it, just read my post from this years world championships and swap 2011 for 2009. In other words, the concerns I raised in 2009 I am raising again in 2011. They have not been addressed.
Interestingly one of the first snippets that caught my eye was a 2009 quote from Margaret Hicks saying that the British team was "
...on the right track...
" in the build-up to the London Olympics.
Later in the post I wrote:
"What worries me is that British Judo is on a path, one that is failing to show signs of light. It is getting worse, performing at lower levels than in the past. Remember those stats from above, this is the worst performing team in the last 3 world championships."
So how hell are we in 2011 and the situation is nearly identical. Another terrible World Championships, another "worst performance".
I think Margaret Hicks was right in one area at least, British Judo is on a track, a path. But not the right one! They are on the wrong train, going the wrong way... fast!
To me, the most obvious thing in the world for the BJA and UK SPort is to change direction. The great genius that was Albert Einstein is attributed with the following quotation
"Insanity: doing the same thing over and over again and expecting different results."
It is "insane" for British Judo to continue with the current path and the current performance management team. The time is now to change direction, to remove Hicks, Roux and Bridge from post and to see what can be salvaged in time for the biggest sporting event in British History.
Lance
Comments
---
Comments are not available for this entry.