This is the Judo blog of Lance Wicks. In this blog I cover mainly Judo and related topics. My Personal blog is over at
LanceWicks.com
where I cover more geeky topics. Please do leave comments on what you read or use the
Contact Me form
to send me an email with your thoughts and ideas.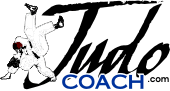 JudoCoach.com Blog by Lance Wicks
---
---
So....
We are about to go into November 2011 and since I last posted about the British Judo Performance programme a lot has changed.

Margaret Hicks, Jane Bridge and Patrick Roux are out and Daniel Lascau has taken on the challenge and is the new Performance Director for British Judo.

He has a big challenge ahead of him and I hope that it goes well. The players deserve a chance to make a good go at London2012 and the previous management team were not doing that.

My hope is that Mr. Lascau is able to make the sweeping cultural changes needed and become trusted by the athletes and coaches... and teh wider Judo community. The trust issue is I feel the biggest hurdle he faces and I hope he is able to get the mindset of the british Judo performance athletes and wider community and make some positive changes.

I will support and trust him, you should too.
We the wider community need to give him a chance, and to give him our trust and our support. We need to risk that he lets us down. We need to take that risk and take the chance that he will burn us.
We need to take the risk and take it on behalf of the athletes, we need to support him 100% until he earns the trust or loses it.

With only a few short months till the games, I think we can all take that risk. And we need to step away form the bad history and burned bridges and focus on the next months and give every chance we can to the hopes and dreams of the athletes who are trying to be the best they can be despite the difficulties they have faced up to this point.

They need us to support them and top give them the chance to succeed. And we need to support them and get behind the programme until London2012 is over.

It has been a rough road so far, but as I've said to others: I see this as a Hollywood Blockbuster.

We are at that point in the movie where the hero has been beaten to the floor, had sand kicked in his/her eyes and is on deaths door. BUt this is the point in the movie where the hero sees his mother/father/wife/husband/coach and realises that they can get up. They will get up; they will fight on.

From this moment they fight back and win against the odds, this is where British Judo is and we need to help the fairytale finish happen. When the players look up they should see all of us, screaming that they can and will do it! They should see us supporting them and putting any differences aside. They should see the light at the end of the tunnel, the moment of glory on the biggest stage in sport!

So, take a moment this week to consider what you can do to help Daniel Lascau and all the athletes. Take a minute to contact someone and ask what you can do to help. Take a second to tell the players in your club that great things are happening in British Judo and that we all need to give our support to the players.

Lance

Comments
---
Comments are not available for this entry.