This is the Judo blog of Lance Wicks. In this blog I cover mainly Judo and related topics. My Personal blog is over at
LanceWicks.com
where I cover more geeky topics. Please do leave comments on what you read or use the
Contact Me form
to send me an email with your thoughts and ideas.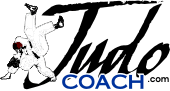 JudoCoach.com Blog by Lance Wicks
---
---
On the 27th of October I was lucky enough to have the opportunity to deliver a talk at Anglia Ruskin University on coaching digital natives, social media and social hardware.
The talk is the v2.0 of the original DIgital Natives talk I gave at the University of Bath in 2008.
In the talk I tried to cover in a fairly short time what a digital native is, what social media is and why either of them matter. I also added a section on Social Hardware or the "Internet of Things" and how it relates to coaching.
Anyway... I was able to take a video of the talk and here it is:
If you can't see the video, try it on Archive.org:
http://www.archive.org/details/DigitalN ... lMediaTalk
Comments
---
Comments are not available for this entry.