This is the Judo blog of Lance Wicks. In this blog I cover mainly Judo and related topics. My Personal blog is over at
LanceWicks.com
where I cover more geeky topics. Please do leave comments on what you read or use the
Contact Me form
to send me an email with your thoughts and ideas.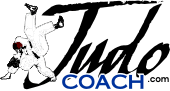 JudoCoach.com Blog by Lance Wicks
---
---
As many readers will know I have an obsession with elite Judo and spend majority of my freetime working on projects related to that obsessions.

I travel to many international Judo competitions and administrate the Junior World Ranking List on behalf of the IJF.

And increasingly I ponder the format of Judo competitions and if we should be trying alternative formats.

The most visible evidence that this might be sensible and that others are thinking about this also is the introduction of IJF Team events at World level.

It is really a re-introduction in fact. British Judo has long had a team championships by area. Further back the Budokwai fought team events against other nations.
It is however a new format; 5 players rather than 7. It is exciting and great viewing. Hopefully it will soon be a fixture in the Olympic programme.


But for now, the format we use at most events is knockout with partial repecharge. What this means is that even if you face the eventual champion in the first round and lose, you are out and done for the day.

The old saying is that half the competitors go out in the first round. And there is a lot of truth to this idea. Maintaining the Junior WRL I estimate about 30% of all the athletes on the list have never made it out of round one.

So for them, it's an expensive event. 5 or less minutes of mat time and they are out. For the player, coach, team and nation it is saddening.

But what is the impact for the sport?

I would suggest that it is bad for us too. We are trying to make our sport presentable to the TV networks and spectators. Sport is one of the few types of content on TV that is popular with advertisers as being live matters.

But given that at most events half the players are out in the first round, what is the motivation to keep watching? be you a parent, club mate, countryman? Or just a member of the public watching?

If you are the BBC or any TV sports show producer, what do you show the local audience? Unless you are French, Russian or Japanese can you plan around having some good footage of the local player(s)? Probably not.

Judo is a niche sport, interesting but as yet not main event news. It's something that might get a few minutes at the end of a news broadcast. But if you are the BBC, will there be any British players to show? Any footage to cut together to to make a little news piece?

Now imagine a world where we try round-robin (pools). Everyone fights everyone in the category?
If you are the BBC suddenly you have multiple fights to get your footage from, even if the player(s) lose in the first round.

If you are a fan, you can watch that first round contest, and look forward to the next round where your favorite comes on the mat again and again and again.

This is just a concept, an idea, not a comprehensive plan. A think piece.

Another area we need to think about is if we should let just anyone enter any competition. In Britain I can enter the British national championships simply by sending a cheque.
At the Junior worlds this week, players who have never attended a world ranking event can step onto the world championship tatami.

Do we need to look at other sports formats and have leagues where you get promoted or delegated from depending on your performance?
Drop too low on the list and you can't stay at that level, down to level 2. Do well and get back in the top league.

This would perhaps decrease the number of players in events? This might be a good thing especially if we went round-robin.

Smaller player numbers might mean less mats, smaller (cheaper) venues, less admin costs for organisers?

Smaller venues, with less tatami might be worth considering anyway. Just for the spectator value.

By this I mean, watching 4 (or more) tatami is a less than satisfying experience; even for the most dedicated Judo fan.
We have all experienced that moment where you decide to watch mat 1 for a while, just to miss the amazing Ippon on mat 4. So you watch mat 4, and miss the Ippon on mat 2.

Equally, perhaps we need to consider what information we make available to spectators in the hall and on TV.
In the hall we have all watched events and wondered what stage the event is at, has so and so player been on again yet? Is this the semi-final?
We need to explore how we can inform the spectators (and participants) as to what is going on.

You can see, even in these few paragraphs, that there are many areas that need exploring so that the growth of Judo can continue.

It has only been in Marius Vizer's time as IJF President that Juso has made real changes to grow the sport. In recent years Judo has grown bigger than ever before, the IJF has gone from organising just the World Championships every two years to running events almost every week of the year.

Judo is on TV in more countries and practiced in more countries than ever before. Large and small nations are winning medals. We have live video streaming of all the senior events and many of the junior and cadet events.

Never before in the history of Judo has the IJF been promoting it wider and the momentum I feel is growing.

So for me now is the perfect time for us all to explore ideas and experiment with new ideas locally and share those experiment results online so that the good ideas spread.

I feel very positive as I write this, with the IJF Junior Worlds footage playing live from the USA.

I feel like we are on the cusp of something, it can go forwards and grow or shrink backwards. And the people that decide that are not just the IJF senior officials. It is you and me, the rank and file members of clubs and federations.

You can run a club championships in this day and age and have a live internet stream. Your city championships can have a new and exciting format. Your national championships can have that new innovation that gets the crowd more engaged.

Please, if you read this, take your ideas and share them. Crazy has never been more possible in history; if you have an idea it might be the idea that changes everything.

Good luck and let me know what you think!

Lance

Comments
---
Comments are not available for this entry.