This is the Judo blog of Lance Wicks. In this blog I cover mainly Judo and related topics. My Personal blog is over at
LanceWicks.com
where I cover more geeky topics. Please do leave comments on what you read or use the
Contact Me form
to send me an email with your thoughts and ideas.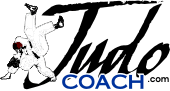 JudoCoach.com Blog by Lance Wicks
---
---
Well, Sunday ended very well indeed for the BJA. Sally Conway and Natalie Powell both securing medals.
As
Bob
points out; the BJA sent a decent sized team to this event.
The results are great compared to previous results; and given where we are in Olympic cycle promising for the women at least. The results were not as positive for the men.
That is not to say the performances were not good and/or improved. Performances and Results are not the same thing. Results are what the funding bodies and history remembers. Performances are what get you there along with luck and everything else.
As we close in on Rio2016, we get closer to knowing if the second attempt at a centralised system in a row will pay off. Nail biting time for the BJA which is already in trouble over the 2015 European Championships fiasco and the not yet published report into that event.
Good results in Rio2016 might save the current leadership. If the results are poor you have to hope heads will roll.
Comments
---
Comments are not available for this entry.