This is the Judo blog of Lance Wicks. In this blog I cover mainly Judo and related topics. My Personal blog is over at
LanceWicks.com
where I cover more geeky topics. Please do leave comments on what you read or use the
Contact Me form
to send me an email with your thoughts and ideas.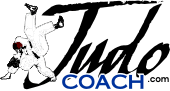 JudoCoach.com Blog by Lance Wicks
---
---
For the past few weeks in the club I teach at we have been exploring the Itsutsu no kata.

I do not know the kata, so the process of teaching it has been one of joint exploration. What do I mean?

What I mean is that in each session, we delve a little deeper into the kata together. Rather than having an expert tell us what to do, as a group we are discovering what to do.

We are getting the movements and mechanics now, and each week we understand a little more and read a little more. So as well as the footwork, we learn a little of the history.

As well as the angles, we discuss the application and interpretation of what we are doing.

Having a small narrow dojo, we are adjusting and that makes it more difficult but also easier in other ways; as we physically can't do it perfectly. So we don't worry about "perfect"; we focus on better than last time.

As we dig deeper we watch more video; both people doing the kata and people teaching the kata. Again, as we don't know the kata well we are identifying the differences between how others do the kata.

We see timing differences, directional differences, "emotional" differences. The emotional side has been interesting for me to observe; each pairing puts emphasis on different movements.

As ever kata is proving educational and enjoyable. If you are not doing kata in your club you really should give it a go. In our club we all do kata, not just high grades. Exploring Judo via kata for me is key not just for experienced judoka.

Give it a go!
:-)

Comments
---
Comments are not available for this entry.