This is the Judo blog of Lance Wicks. In this blog I cover mainly Judo and related topics. My Personal blog is over at
LanceWicks.com
where I cover more geeky topics. Please do leave comments on what you read or use the
Contact Me form
to send me an email with your thoughts and ideas.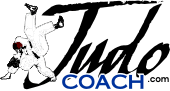 JudoCoach.com Blog by Lance Wicks
---
---
September 16, 2004
Microsoft Caught Spamming Google
By LanceW
TYPICAL of the evil empire huh!
URL: WebProWorld :: Microsoft Caught Spamming Google
* Source Blog
* Posted on: Thu, Sep 16 2004 12:10 PM
Amstrad launches videophone
By LanceW
Hmmm....
Proprietary video conferencing, can't say I like the concept. Plus presumably is over POTS so quality will be poor. But perhaps the price £99 will make it a viable prospect?
URL: Amstrad launches videophone
* Source Blog
* Posted on: Thu, Sep 16 2004 12:01 PM
September 8, 2004
Idea Recording
By LanceW
Here is quite an interesting site all about collecting your ideas.
It has examples too, from Leonardo to Edison.
URL: Idea Recording
* Source Blog
* Posted on: Wed, Sep 8 2004 11:45 AM
September 7, 2004
Perl Modules
By LanceW
Today whilst working on a online Perl application I decided to move all my nasty code into a nice Perl module. (seeing as this is for a client and all)
This Site turned out to be a handy little page for reminding me what it was all about. (I haven't really spent much time on Perl module work lately)
* Posted on: Tue, Sep 7 2004 4:31 PM
Hidden MS FIles
By LanceW
Hmm... the link below takes you to the MicroSuck website, the link specifically takes you to an article talking about hidden files on Windows systems... interesting reading for those of us who are confirmed MS-Haters
www.fuckmicrosoft.com
* Posted on: Tue, Sep 7 2004 4:30 PM
September 3, 2004
SMS to BT Landlines!
By LanceW
Due to a technical mistake today, I SMS text messaged my wife on our home phone number not her mobile. Was I ever suprised when it got through.
Try it, text your home phone number and a nice computerised lady will call you up and read out the text message!
* Posted on: Fri, Sep 3 2004 4:54 PM
September 2, 2004
SME SERVER
By LanceW
As a confirmed anti-MS person, it was a pleasure to find a usefull userfriendly replacement server option in SME Server.
www.contribs.org
is the home of this open source linux distro. (previously closed source through Mitel) It provides a solid easy to install easy to configure easy to manage server solution for home and SME users.
It has some issues in terms of development, namely having gone OS development has stalled, but there is a strong user base and it all seems to be progressing well.
* Posted on: Thu, Sep 2 2004 10:35 AM
<<First
<Back
| 83 | 84 | 85 | 86 | 87 | 88 | 89 | 90 | 91 | 92 |
Next>
Last>>