This is the Judo blog of Lance Wicks. In this blog I cover mainly Judo and related topics. My Personal blog is over at
LanceWicks.com
where I cover more geeky topics. Please do leave comments on what you read or use the
Contact Me form
to send me an email with your thoughts and ideas.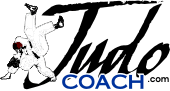 JudoCoach.com Blog by Lance Wicks
---
---
February 26, 2005
A wee test
By LanceW
Who Links Here
* Posted on: Sat, Feb 26 2005 8:08 PM
Politics at its best!
By LanceW
Below is a link to the final speech of MP Brian Sedgemore in parliament on the 23rd of Feb 2005.
http://www.publications.parliament.uk/p ... -21_spnew0
A labour MP, who attacks the government and Tony Blair directly as he disagrees with the way the country is heading.
Good on him!!
Here are some highlights:
As this will almost certainly be my last speech in Parliament, I shall try hard not to upset anyone. However...
I am reminded that our fathers fought and died for liberty—my own father literally—believing that these things should not happen here, and we would never allow them to happen here. But now we know better. The unthinkable, the unimaginable, is happening here.
How on earth did a Labour Government get to the point of creating what was described in the House of Lords hearing as a "gulag" at Belmarsh? I remind my hon. Friends that a gulag is a black hole into which people are forcibly directed without hope of ever getting out. Despite savage criticisms by nine Law Lords in 250 paragraphs, all of which I have read and understood, about the creation of the gulag, I have heard not one word of apology from the Prime Minister or the Home Secretary. Worse, I have heard no word of apology from those Back Benchers who voted to establish the gulag.
Have we all, individually and collectively, no shame? I suppose that once one has shown contempt for liberty by voting against it in the Lobby, it becomes easier to do it a second time and after that, a third time.
Many Members have gone nap on the matter. They voted: first, to abolish trial by jury in less serious cases; secondly, to abolish trial by jury in more serious cases; thirdly, to approve an unlawful war; fourthly, to create a gulag at Belmarsh; and fifthly, to lock up innocent people in their homes. It is truly terrifying to imagine what those Members of Parliament will vote for next.I can describe all that only as new Labour's descent into hell, which is not a place where I want to be.
It is a foul calumny that we do today. Not since the Act of Settlement 1701 has Parliament usurped the powers of the judiciary and allowed the Executive to lock up people without trial in times of peace. May the Government be damned for it.
* Posted on: Sat, Feb 26 2005 9:52 AM
February 24, 2005
Last.fm again - Pop-up Radio
By LanceW
Above are links to a pop up radio station based on my musical preferences gleamed from Audioscrobbler/Last.fm.
Experimental, try it an let me know!
Lance
* Posted on: Thu, Feb 24 2005 3:58 PM
Feedburner Tests
By LanceW
I am playing with feedburner, to see what functionality it brings me.
* Posted on: Thu, Feb 24 2005 3:48 PM
My Technocrati Profile link
By LanceW
Technorati Profile
* Posted on: Thu, Feb 24 2005 9:05 AM
February 23, 2005
Developing a "far view"
By LanceW
As most of you will be aware, I am coaching the Royal Navy Judo Squad soon.
It is an interesting project, as it is a mix of skill levels and I don't know them well. So I undertook to do some research on them before I arrived and have been developing my sessions based on what I have found.
Where did I look?
* The Navy Judo Champs
* The 2004 All Japan Champs
* The 2005 Olympic Judo competition
* The recent Judo videos/dvds. (Namely Extreme Judo, Koga and Jeon)
The process of watching the footage was very interesting, when you have to watch this much video over time you take notes and notice quite a bit. Whilst watching the Navy Champs I took notes on each fight and soon found myself repeating the same comments. (which I will keep to myself, sorry)
The same happened watching the other videos, interestingly the comments showed some patterns to me that I think I would have missed otherwise.
How does that relate to developing sessions?
Well, reviewing the Navy Champs helped a heck of a lot in terms of identifying patterns in Judo style, technique, attitude etc. When comparing that to say Suzuki winning the All Japans you really see the differences.
These differences I noticed were not so much in technique, but in application and "feel".
Knowing these differences, it helps me develop sessions that address these subtle areas. Areas that I would most likely not have noticed had I not prepared by watching hours of Judo, with my finger on PAUSE and the other hand scribbling notes.
It really reminded me that as a coach I need to take a "far view" as well as a close view of players. I need to see them in context with their peers and as in this example, those well above them.
Having this far view, you can identify the areas where your player(s) can develop. Especially outside the scope of technique.
Technique Teaching Versus Coaching
Where I am heading (returning) is to the idea that we must differentiate between coaching and instructing.
I can/could/might go to the Navy training and try and "teach" them some technique I think will help them. Or teach then Suzukis amazing Hiza Guruma or Koga's Seoi or Jeon's Gripping strategies.
BUT....
With good preparation I think I'll try and coach them on the aspects of their Judo that my "Far view" revels to me. I can draw them along the train of thought I have and they can make improvements based on this.
I in effect do nothing, they do it themselves. I don't teach them something, I help them learn something. This is COACHING!
So what are the Navy getting?
I couldn't possibly tell you! :)
* Posted on: Wed, Feb 23 2005 11:56 AM
February 20, 2005
Audioscrobbler info
By LanceW
I am having a little play with Audioscrobbler.com and
www.last.fm
so far really interesting.
Try my personal radio station if you like.
* Posted on: Sun, Feb 20 2005 6:01 PM
February 15, 2005
Book Published!!
By LanceW
Not mine unfortunately, but I am very pleased to announce that my step-father-in-law's book has been published!
* Posted on: Tue, Feb 15 2005 6:38 PM
Running Club Website
By LanceW
I have thrown together a small web page for the running club.
It is at:
http://www.judocoach.com/running/
Let me know what you think!
* Posted on: Tue, Feb 15 2005 6:38 PM
February 9, 2005
Ouch, Ouch, Ouch!!
By LanceW
I am really pleased to be really sore this morning!
Last night the Running Club had it's first run together.
There were 10 people in the group and they dragged my sorry butt 3.8 miles around the village! (In 47 minutes !)
So this morning my legs are expressing their disatisfaction at not being allowed to sit in front of the TV last night! Nothing injury feeling, just good old fashioned "you've worked me hard!" ache.
It is interesting that the distance I ran is much more than I have run to date, yet it felt only slightly harder. The power of a group to carry you along. Fantastic!
I am going to try and go out again on Friday, hopefully with a bit more comfort!
Can't wait till next Tuesdays run!
* Posted on: Wed, Feb 9 2005 11:36 AM
February 7, 2005
Running CLub is GO!
By LanceW
After Saturdays meeting with about a doxen poeple attending the Fair Oak & Horton Heath Running Club is now of the drawing board and into reality!
We all decided to meet once a week, any one from the village is welcome.
Meetings are:
Tuesdays, 7PM
At the Pavilion on Pavilion Close (by Wyvern College)
I suspect we will split into 2 groups, one for experienced people and one for people like me just getting into running properly. There is a broad mix of ages, genders and ability levels, so everyone should find their level we hope.
Having got it this far, I will actually have to follow through and go running now!!!
I only have one more comment at this point, "OH Grief, what have I done!!"
Lance
* Posted on: Mon, Feb 7 2005 4:48 PM
February 4, 2005
Judo is Honesty article
By LanceW
I am not 100% happy with this piece, consider it a work in progress perhaps.
The link below is to a PDF file describing that moment when you take a grip with someone on the Judo mat and instantly know what level they are at and if you are better or worse than them.
Judo is Honesty!
Please email me any comments,
Lance
* Posted on: Fri, Feb 4 2005 10:38 PM
Judo coaching programmes are not so awful?
By LanceW
As a result of my prevuos post I have had some great discussions on the subject of Coaching programmes in Judo.
(some of which can be seen at
http://judoforum.com/index.php?s=e4c704 ... topic=3889
on the wonderful judoinfo.com website )
My intentionally inflammatory comments have resulted in some good comments highlighting the improvements being made to the BJA system and elsewhere. I am still interested in everyones comments, so email away!
Lance
* Posted on: Fri, Feb 4 2005 11:55 AM
Should we pull out of the Olympics?
By LanceW
The Huardian has a piece on the state of Athens post the Olympics, that makes some interesting reading.
http://sport.guardian.co.uk/london2012/ ... .html?=rss
I have had this discussion before, but perhaps Judo should pull out of the Olympic movement untill the Olympic movement comes back to its ideals.
It sounds like Athens got very little from holding the Olympics. Judo got very little from what I have seen from it.
From a Judo perspective, I hate the fact that smaller countries have to qualify to fight. The quota system is awful, 1 person from Oceania per category (or something like that).
So we end up with only the big countries and the best players. No chance for the suprise upset win by the unknown. No great Olympic moment for someone from a small country to represent their country.
I personaly think it is a disgrace that professional athletes like Andre Agassi & Michael Jordan have been allowed to go to the Olympics when people I know personally can't. Every country should be allowed to send it's best players, even if they get beaten in every fight!
Thoughts all?
* Posted on: Fri, Feb 4 2005 11:33 AM
<<First
<Back
| 83 | 84 | 85 | 86 | 87 | 88 | 89 | 90 | 91 | 92 |
Next>
Last>>