This is the Judo blog of Lance Wicks. In this blog I cover mainly Judo and related topics. My Personal blog is over at
LanceWicks.com
where I cover more geeky topics. Please do leave comments on what you read or use the
Contact Me form
to send me an email with your thoughts and ideas.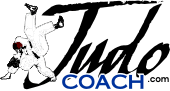 JudoCoach.com Blog by Lance Wicks
---
---
August 25, 2005
Sad loss
By LanceW
I am very saddened to say that my step-father-in-law Ken died this week.
He was in his 70s and had definately lead an interesting life, much of which I only learnt about via his recently published book "No Time on the Ground".
His book is an interesting read, and obviously any royalties will no benefit his bereaved family, so please do consider buying his book, link below.
Here
* Posted on: Thu, Aug 25 2005 2:40 PM
August 24, 2005
Back the old skool... or not?
By LanceW
Recently I have had several conversations real and over the web inrelation to training methods, and specifically in relation to Uchi Komi. Another area of interest has been as a result of the comments I have made in this Blog about the gym session with Tony McConnell back in April.
On the subject of Randori.
I am a big fan of static Randori, which as most of us know is vilified by many people. Not least Geoff Gleeson. Western thought seems very much that it is a evil to be abolished. I know the message I have been picking up here in the UK is that the path forward for UK Judoka is Randori and specifically going to Japan for quantity & Quality Randori.
Interestingly, Kenzo Nakamura whilst teaching the University of Bath FdSc course spoke about the Japanese Tachi Waza system and commented on how little and how badly westerners do Uchi Komi. (of course he put it more tactfully than I)
My personal feeling is that at lower levels and especially with younger players, Uchi Komi needs to be done a heck of a lot. Starting and primarily static Uchi Komi and moving to moving and the Nage waza as skill and experience grows.
Static Uchi Komi drills a movement, the smoother, faster and more accurate this attacking movement is the better it works. So I'd advocate doing lots of it, as a majority of Judoka I have met don't have really really smooth technique.
Okay and now the whole Tony and the weights thing...
The funny thing is, as I mentioned when I was last in Bath to several people, if given a choice between all the British instructors so far on the course, I'd probably have chosen to train with Tony if I was still a player.
It was only the weights session where I felt he was wrong ok.
Now... his circuit session in the Dojo, no that's a different matter. All that hard shuttle runs, holding weight disks out at arms length etc. I'd have loved that when I was younger!
Why am I bringing it up?
A good friend of mine has forwarded me an article from by Steve Bennett from
www.oztrack.com
It talks about training distance runners and, if I summarise, how he thinks that they should be training more like in the "old days". Which is really similar I guess to what Tony was saying.
To quote the article:
"Young athletes should be encouraged to do a great variety of conditioning &
strengthening training. Simulate the play of past generations & toughen
them up. We need to develop a good training work ethic based out of a love
of training in their early stages of involvement in this sport.
We need to never cast aside what has been proven to work with many athletes
in the past while at the same time we need to refine the use of new
strategies, especially ones that help in the implementation of tried & true
methods of training."
My feeling is that this can be translated back to Judo really easily, Uchi Komi seems to have been deemed archaic and dropped. I'd argue that it is in that "simulate the play of past generations & toughen them up" category. And yes it develops a good work ethic.
HOWEVER....
And this is where Tony (and many other people) & I disagree, we should not just do things because it worked in the past. We need to "...refine the use of new strategies, especially ones that help in the implementation...".
By this I mean, weight training has prgressed from 1964, so should we; we can "refine" it using our improved knowledge of bio-mechanics etc. In an interview from 1985 Yamashita-San comments on what he saw at Camberley (where Tony I understand was running things). In the interview he says that the circuits he saw application potential in Japan, but not so the weights.
I think that Tony style circuits and hours of Uchi Komi would do a majority of "up and coming" younger players a world of good.
Lance.
(P.s. if I am misquoting Yamashita-San to suit my argument I apologise)
* Posted on: Wed, Aug 24 2005 3:32 PM
Google Talk live
By LanceW
Well, the latest worst kept secret on the web was/is Google Talk.
Google talk is available at
http://talk.google.com
Basically it is Google's Instant messaging client/network. Built round the open source Jabber protocols. It also includes voice (VoIP), so is this going to compete with Skype?
So, go check it out, my google talk account is
judocoach@gmail.com
if you need someone to add to your contact lists.
Lance
* Posted on: Wed, Aug 24 2005 7:49 AM
August 23, 2005
Amazon.co.uk reviews
By LanceW
Okay... I am approaching stalker levels now.
As my previous post showed, I like the works of Cory Doctorow. Both on the web and in books.
Why do I say that, I now have on Amazon, reviews for each of his novels.
Also... I have this bad habit of emailing him, sorry.
Mainly because he replies!
In fact he replied and sent me through a draft of his latest work of fiction, which is great so far, I have only read a little (via my phone, for those interested in my geeky ebook fascination)
So I apologise Cory... I don't mean to stalk you, it just kinda happened. :-)
* Posted on: Tue, Aug 23 2005 12:46 PM
August 19, 2005
Cory Doctorow's Latest novel
By LanceW
Hi all,
I have just finished reading Cory Doctorow's latest novel "Someone Comes to Town, Someone Leaves Town", which I had on pre-order since September with Amazon.
It is fantastic!
It also has to be the weirdest book I have ever read!!
But weird in a good way!
The characters are so strange you really have to read it to grasp what I mean (so click the link above and buy it would ya!). Put it this way, there is a family of Brothers ok.
Dad is a Mountain (yes, big hilly thing) & Mum is a Washing Machine (yes a washing machine).
Alan, our main character is... well I suppose he's only a bit weird, but his brothers!!
One brother sees the future, another is an island, whilst another three are Russian Dolls. As for Davey is well you wouldn't want to meet him down a dark alley!
My wife is so pleased I am finished now. She was getting sick of me muttering "whoah... that's weird!!... cool!!!"
BUY THIS BOOK!
* Posted on: Fri, Aug 19 2005 2:45 PM
August 4, 2005
Foundation Degree - Day nine
By LanceW
Day nine consisted of the last four of the group sessions, including my own groups Osaekomi waza "masterclass".
Some really good stuff was displayed, it really reminds you of the calibre of all the peole on the course. I think the group dynamic is really interesting, seeing how the various groups work together and what each member brings and often is able to share with all of us.
Happily it is often the person you least expects who is the highlight of the group, so to speak. Twice or three times at least I have been struck by an individual performance by someone unexpected. This is not to diminish the performances of the others.
This evening was spent at the home of Simon Hicks of Fighting Films. Very generous of him to share his home with us all (28 plus people), a great evening which was even better for me as fellow Kiwi Brent Cooper was also staying there!
We all leave tommorrow, which is sad. This block has built on the last one and we have Mike has successfully expanded our horizons with the more eclectic subject matter.
Another great day on a great course.
* Posted on: Thu, Aug 4 2005 11:45 PM
Day eight
By LanceW
Hi,
well another good session with Simon Jenkins started the day. Nothing much to report today. A large amount of freetime which I/we used to finalise the details of our group masterclass.
Then in the PM we had the first two group masterclasses. I really enjoyed both to be honest.
It is really interesting to see how each team utilises the different people in the team. To see how they "gel" and what the outcomes and contributions are from each individual. It is particularly interesting as it is quite a stressful situation.
You are not presenting to a bunch of kids or your club. This is a Judo class which contains some of the best Judo people in the country/world. There are world & olypic class players and fulltime coaches. And people have to stand up there and tell them how to do Judo.
I am looking forward to doing our session in the morning, I am really happy about the way our team has worked together and the approach we have taken to our Osaekomi "masterclass". Like last block, the process of working in a team has been really rewarding, at least for me.
* Posted on: Thu, Aug 4 2005 2:27 AM
August 2, 2005
Day 7, Bath University - Foundation Degree Sports Performance, EJU
By LanceW
Another interesting day here in Bath, better weather for a start.
Judo with Roy first thing. Interesting exercises where we had to quickly come up with drills for techniques that he showed us nothing but photos of.
You needed to in quick order assess the action in the picture, decide the key actions, priciples, movements, etc.
Then, break it down and put a drill together.
Really good exercise for coaches to do, quite difficult to try and understand a technique/variation that quickly with that little information and then develop a drill for players to do it.
Simon, (poor chap) had us for Work based Learning after that. Why poor chap? A long story, not suitable for the blog I am afraid, but lets just say this block's running joke reached a whole new level thanks to the Welsh lads!
Fantastically funny, thankfully, Simon has a sense of humour and is developing the patience to put up with us idiots.
The lecture itself was really interesting as it dealt with Professional Development Documents (PDPs). Which I am familiar with from work and it actually fits really well into the framework using the Player Assessment forms I used for my block one work.
Basically it is all that good stuff about looking at your personal, learning and professional skills experience and goals. You write it all down and it serves as blueprint to help you develop positively.
Perhaps if you were going to complain, and you all know me, I'll complain, you might complain that in these sessions we seem to sweeping over what is quite a big topic with very little in the way of details and application.
The afternoon was given to Simon Hicks, who is back again. Initial lecture on style identification reviewing what we did in the first block really. Later we did a Dojo session where we focussed on uchi komi. Or as Simon put it situation & reactive uchi komi.
This is all about knowing what sort of fighters you are facing (i.e. at elite/world level, you should expect to fight left handers about 50% of the time, and Russian style left handers about 20% of the time).
So you tailor your uchi komi to train the responses you will need to beat these situations.
Simon brought with him Winston Gordon & Eric Bonti as demonstrators. Winston in particular was great as much of the stuff from Block one and the earlier lecture today features his Athens fights. So having the man himself showing how he prepared was great in terms of bringing it very much to life in your head; especially like me you've never really met/seen these guys in the flesh.
The end of the session was a 3 person grip drill/exercise. Basically one person in the middle (me), one person left handed, the other right handed. On Hajime, they grip you for 30 seconds, you fight the grip. After 30 seconds the other person takes over gripping for the other side. After 30 seconds, the first partners came back and gripped up, but this time in a "Russian Left" grip, another 30 seconds and the same but right.
Great exercise, especially if like me you are on with two "man-mountains". Great fun, nice to have to REALLY work like that. Spent at least 10-15 seconds I think having my face ground into the tatami... not entirely sure that was in the rules of the games, but hey, they seemed to enjoy it. :-) and to be honest, I like being "beaten up" occasionally, makes you work hard I suppose. Call in character/spirit building or some such.
This evening has been a quiet one, just working on the assignments. Which is a shock to my system I think which is I suspect now converting to run on alcohol as the evenings here have been rather beer-tastic. Which I have enjoyed immensely, being pretty much tee-total at home.
The drinks and dinners are in ways the best part of the course. You have this opportunity to sit down with such a depth of knowledge and experience and share views, ideas, etc. The people range from nobody kiwis like me right up to World Champions and even on occasion as high as the chairman of the BJA, Densign, who I have to say has been great and although I don't have a vote in the BJA elections, if I did, my vote would most definately go to him. He is a Judoka through and through, talks to everyone and anyone and seems to actually listen to what people are saying and encourages them to get involved in the BJA and make what they want to happen a reality.
Anyway... I still have another assignment to knock on the head, so I shall end here.
* Posted on: Tue, Aug 2 2005 9:57 PM
Bath Uni, FdSc, Day 6
By LanceW
Today was done entirely in the Dojo.
Sadly I arrived late for the first session, the Itsuzu no Kata (pardon spelling, it is rather late)
The morning session were primarily Kata with soem reference to contest Judo. I have to say, I was impressed with how well everyone attacked the subject. Some partsx of my cynical nature had wondered about how the "Sport Judo" people would react.
I think it helped that the tutors for the session (Jeremy & Andy) seemed to know both Kata Judo and contest Judo.
The afternoon session was with Barry, dealing with "core stabilty" issues. Lots of nasty nasty exercises for the hip area and stomach and lower back. By the time we'd done them we were pleased of his more relaxed swiss ball session.
Personally, I am annoyed that I was late to the kata sessions, I have been lookiing forward to it for some time.
I am looking forward to getting Tuesday squared away, I am planning a sober evening to finish of assignment work. (sad but true)
Simon Hicks is back tommorow, I am interested to see what else he has for us after the execellent sessions he took last time.
so.. till tuesday, bye....
* Posted on: Tue, Aug 2 2005 12:41 AM
August 1, 2005
I am famous...
By LanceW
Today I saw an email from Neil over at JUDOINFO.com, he has put my Yamashita research I did on the last block of the FdSc on his site. (http://judoinfo.com/yamashita2.htm )
It is nice to actually contribute something back to a site that for so many of us is a first port of call.
I am also by the way the most famous Lance in Judo. Well at least according to GOOGLE. "Lance Judo" pretty much is dominated by me. Woot!
On the Yamashita research, it is interesting that I looked at it just a few moments ago and noticed that I have been misquoting myself! SIlly CHild!
Also... on Friday just been, I was pleased to find in an Interview Mike did with Yamashita-Sensei back in '87 a reference to him changing his way of fighting to influence the referees (at least depending on how you interpret it)
Cool! NOt only was the research a good way to practise the notation work Simon taught us, and find out something good about Judo. It appears what I concluded was in fact accurate! Woot!
ANyway... Randori session shortly, and I will then have to summarise Day 6 of the FdSc.
* Posted on: Mon, Aug 1 2005 6:18 PM
FdSc Day 5
By LanceW
Hi all,
here is the very late summary of day five of the second block of the FdSc course at the University of Bath. I have now have ResNet in the room, so am able to blog from my laptop rather than from my phone which should help a bit.
Anyway, day 5...
A busy day two Judo session in the morning with Roy. My most enjoyable to date on this block stangely. I suspect it was a virtue of my actually having to start hard and fast, being tired as all heck from the night before.
Lots of good drills and an interesting crashmat session.
Roy took the Ethics & Safety session in the afternoon, which was on child protection promarily. After Rob's session Thursday it was good to be provided a bit more framework to work within. Incorporating the ettiquette of Judo the session added alot to what Syd had been saying. Between Rob, Syd & Roy I think we have gotten a good variety of perspectives on the subject.
Mike's afternoon sessions (Learning in the workplace) started the worst way for a lot of us I suspect... with grades from assignments we did for the last block.
ULP....
Thankfully, I seem to have managed to sneak passes in on all of them, and some marks that were actuall quite respectable... no really.
The rest of the afternoon was spent preparing us and then us working on the management skills case study. All good stuff.
Then home...
* Posted on: Mon, Aug 1 2005 6:12 PM
<<First
<Back
| 83 | 84 | 85 | 86 | 87 | 88 | 89 | 90 | 91 | 92 |
Next>
Last>>