This is the Judo blog of Lance Wicks. In this blog I cover mainly Judo and related topics. My Personal blog is over at
LanceWicks.com
where I cover more geeky topics. Please do leave comments on what you read or use the
Contact Me form
to send me an email with your thoughts and ideas.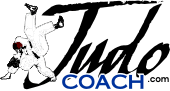 JudoCoach.com Blog by Lance Wicks
---
---
September 30, 2005
Online Instant messaging - Mainly dead.
By LanceW
My installation of GAIM (which I use to access MSN, AIM, ICQ etc) is dead.
So my online presence is limited mainly to Skype and Googlle Talk at the moment.
Just in case you were wondering.
* Posted on: Fri, Sep 30 2005 11:26 AM
New additions to my website - Instructing.
By LanceW
Hi all,
my poor old website is so neglected now days. Does anyone remember when I added to it all the time?
Well... believe it or not I have made a couple of additions recently. I have written a couple of pages on instructing (HERE). Quickly typed so forgive typos etc.
Also, my friend Robin (Hi!) has been beavering away and has managed to send me a translation of some of the German games I've had for years! I want to add them tothe site too in the very near future.
All this may however be put on hold, whilst I consider throwing a quick database together to hold the games, exercises, drills, etc. Of course it'll be web-based so that you can all access it.
So.... any thoughts on what a database of Judo games should look like? What fields do we need? If I can do this right it would make it very easy indeed for everyone to add to the list of games and for people to find the games easier, the existing layout is A)Old and B)not easy to use so I really should get this done.
* Posted on: Fri, Sep 30 2005 11:24 AM
September 28, 2005
Rentacoder
By LanceW
Hi all,
I have been looking at Rentacoder.com today and was wondering if anyone has used it before or heard about it? Any opinions?
Cheers,
Lance
* Posted on: Wed, Sep 28 2005 12:13 PM
September 23, 2005
KES - Session 2 (Autumn Term 2005)
By LanceW
The class was a little fuller this week, nice and busy.
After a little groundwork (ne-waza) randori we worked on Ippon Seoi Nage (one armed shoulder throw) which everyone got nice and quickly.
Everyone's handstands were better this week, I suspect some practising has been taking place!
Looking forward to next week, the main focus of the session will be on Ne-Waza techniques. Specifically Yoko Gatame and Kami Shiho Gatame.
* Posted on: Fri, Sep 23 2005 3:07 PM
September 15, 2005
KES - Session 1 (Autumn Term 2005)
By LanceW
Well,
it was great to be back at King Edwards VI Southampton School.
A great little bunch of students came along all of which are new to the world of Judo. The session was a introduction to Judo.
We covered very quickly a little about the history, the culture and the basics of what Judo is all about. This included Judo as a martial art as well as a sport. We had a quick fight on the ground as well as learning a throw (Tai Otoshi) and of course learning some Ukemi (breakfalls) and the all important bows (Rei).
Next week we shall hopefully have even more people and shall start the classes in earnest, lots to cover before the first of two competitions I have scheduled. The first will be just before half-term, the second at the end of term.
Well, it was great to be back at the school and teaching a nice bunch of young people. I hope some of them are reading this.
Lance
* Posted on: Thu, Sep 15 2005 11:03 AM
September 14, 2005
Google Blog Search
By LanceW
Google have just launched their search engine purely for blogs over at
http://blogsearch.google.com/
I came across it care of BoingBoing (where else!)
* Posted on: Wed, Sep 14 2005 9:13 AM
September 12, 2005
Themepunks (act 1)
By LanceW
I recently finished reading Cory Doctorow's latest work, Themepunks (on my Nokia 9500).
It has just been serialised here or hit the original post on BoingBoing.
Basically it's another of his just a touch further forward than reality. I loved it! I'd love to work for kodacell! (well, in the new work culture in the story anyway)
Lance
* Posted on: Mon, Sep 12 2005 8:03 PM
September 9, 2005
Serious article on NZ immigrants.
By LanceW
Heres a small article and link to a BBC articleon immigration to the UK by New Zealanders, enjoy!
http://chasemeladies.blogspot.com/2005/ ... ccess.html
* Posted on: Fri, Sep 9 2005 8:49 AM
<<First
<Back
| 83 | 84 | 85 | 86 | 87 | 88 | 89 | 90 | 91 | 92 |
Next>
Last>>