This is the Judo blog of Lance Wicks. In this blog I cover mainly Judo and related topics. My Personal blog is over at
LanceWicks.com
where I cover more geeky topics. Please do leave comments on what you read or use the
Contact Me form
to send me an email with your thoughts and ideas.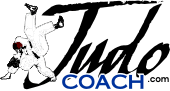 JudoCoach.com Blog by Lance Wicks
---
---
I found
http://instlux.sourceforge.net/
which is an interesting amalgamation of scripts and brains to install Linux on a pc running Windows without needing any media whatsoever, just a net connection.
I plan to give it a try, has anyone else seen it or tried it before.
P.s. I think comments are working now...maybe. :-)
<<First
<Back
| 83 | 84 | 85 | 86 | 87 | 88 | 89 | 90 | 91 | 92 |
Next>
Last>>