This is the Judo blog of Lance Wicks. In this blog I cover mainly Judo and related topics. My Personal blog is over at
LanceWicks.com
where I cover more geeky topics. Please do leave comments on what you read or use the
Contact Me form
to send me an email with your thoughts and ideas.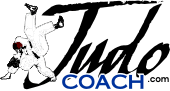 JudoCoach.com Blog by Lance Wicks
---
---
Okay,
Cory Doctorow wins, I have been brainwashed and am taking all my site and efforts Creative Commons!
If you are not familiar take a nosey over at
www.creativecommons.org
. CC is a good way to protect your efforts whilst still making it available to others to do "stuff" with.
The aim of most everything on this site is for you to use it to improve your Judo, your club Judo, your Nations Judo, etc etc ect. So a CC license is perfect.
Anyway, there you go.
<<First
<Back
| 83 | 84 | 85 | 86 | 87 | 88 | 89 | 90 | 91 | 92 |
Next>
Last>>