This is the Judo blog of Lance Wicks. In this blog I cover mainly Judo and related topics. My Personal blog is over at
LanceWicks.com
where I cover more geeky topics. Please do leave comments on what you read or use the
Contact Me form
to send me an email with your thoughts and ideas.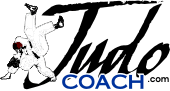 JudoCoach.com Blog by Lance Wicks
---
---
Just spotted this story over on BoingBoing,
Creative Labs shafts MP3 player owners with feature revocation

It's shocking how in the "hi tech" world, it is acceptable to take away customers features after purchase. To me this is just like if you bought a car to drive to work and a week later the manufacturer took away the breaks!
Anyway, the tale is this:

Creative Labs has "updated" two of its MP3 players in order to break their FM radio recorder features. If you bought your Creative device because it said, "Record FM radio!" on the box, you're shit outta luck now -- Creative just stole that value out from under your nose. Guess that means I'm not going to be buying anymore Creative devices.
<<First
<Back
| 83 | 84 | 85 | 86 | 87 | 88 | 89 | 90 | 91 | 92 |
Next>
Last>>