This is the Judo blog of Lance Wicks. In this blog I cover mainly Judo and related topics. My Personal blog is over at
LanceWicks.com
where I cover more geeky topics. Please do leave comments on what you read or use the
Contact Me form
to send me an email with your thoughts and ideas.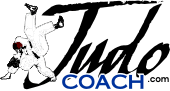 JudoCoach.com Blog by Lance Wicks
---
---
Hi, just in preparation for the podcast entry which I hope to have only in the next half hour or so.
Here is a link to the video file of the test for you to watch and perhaps it will help you understand the tests methodology.
Heres the video file:
Special Judo Fitness test
.
Lance
<<First
<Back
| 82 | 83 | 84 | 85 | 86 | 87 | 88 | 89 | 90 | 91 |
Next>
Last>>