This is the Judo blog of Lance Wicks. In this blog I cover mainly Judo and related topics. My Personal blog is over at
LanceWicks.com
where I cover more geeky topics. Please do leave comments on what you read or use the
Contact Me form
to send me an email with your thoughts and ideas.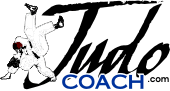 JudoCoach.com Blog by Lance Wicks
---
---
Well, the podcast is growing in numbers, I am seeing exponential growth in hits bandwidth (ulp), etc.
I am also really amazed by the support in terms of emails etc.
Thanks folks!
Also, thanks to those of you I have managed to badger into offering your time to participate in the podcast! Some really amazing people are in the pipeline, so do stay tuned!
Thanks everyone!
Special thanks to
http://www.arajudo.com/
who have the podcast right there at the top of the home page!!
Cheers!
<<First
<Back
| 81 | 82 | 83 | 84 | 85 | 86 | 87 | 88 | 89 | 90 |
Next>
Last>>