This is the Judo blog of Lance Wicks. In this blog I cover mainly Judo and related topics. My Personal blog is over at
LanceWicks.com
where I cover more geeky topics. Please do leave comments on what you read or use the
Contact Me form
to send me an email with your thoughts and ideas.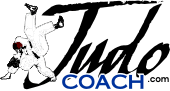 JudoCoach.com Blog by Lance Wicks
---
---
Hi all,
Of course anyone who reads this blog will have seen our debate at University of Bath (
www.judocoach.com/debate
).
Now, as a kiwi I've always had the image of David Lange in the debate at the Oxford Union in my head. I've tracked it down on the web, and wanted to share it hear as he is awesome!
It is
here
and here is the MP3.
<<First
<Back
| 79 | 80 | 81 | 82 | 83 | 84 | 85 | 86 | 87 | 88 |
Next>
Last>>