This is the Judo blog of Lance Wicks. In this blog I cover mainly Judo and related topics. My Personal blog is over at
LanceWicks.com
where I cover more geeky topics. Please do leave comments on what you read or use the
Contact Me form
to send me an email with your thoughts and ideas.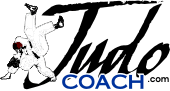 JudoCoach.com Blog by Lance Wicks
---
---
I am really pleased to say that I have officially passed another year of my FdSc Sports (Sports Performance) degree course at the University of Bath!
This means I am allowed to continue to year three, the final year of this course! Very pleased of course!
My grades are not amazingly fantastic, but they are better than last year, so hopefully that means I am improving and 2007 will result in even better marks.
It has been quite hard to get the handle on assignments and what is expected of us, there is a large delay sometimes between when we hand assignments and we get them back. So, feedback takes an age to get to us and I think has affected our ability to improve.
Last year we got more feedback from tutors than in the first year, and it really helped. It's the oldcoaching theory that feedback needs to be specific and provided as soon as possible for maximum effect.
I am realy pleased with making it into year three, the course has been the catalyst for both my research at the Commonwealths and for the podcast, both are projects I have gained a lot from and hope have/will help others, so that alone has made the course worthwhile for me! (this is before I consider the great experiences and knowledge the course provides directy!)
The degree course is a bit like Judo itself, it's not always the the obvious things that are important. The Qualification itself has little value to me. The people I am meeting and learning from, the experiences and the projects are what I have found valuable.
At this point I should remind everyone that the course is open to all comers. So UK, US, NZ, where ever. It is only 2 X two weeks a year in Bath, so it is great for those of us who have jobs and careers, etc.
Each year a new cohort of about 20-30 starts, so how about signing up!
Take a look over at
http://www.bath.ac.uk/sports/foundation/judo/index.html
Let me know if you want to sign up!
<<First
<Back
| 75 | 76 | 77 | 78 | 79 | 80 | 81 | 82 | 83 | 84 |
Next>
Last>>