This is the Judo blog of Lance Wicks. In this blog I cover mainly Judo and related topics. My Personal blog is over at
LanceWicks.com
where I cover more geeky topics. Please do leave comments on what you read or use the
Contact Me form
to send me an email with your thoughts and ideas.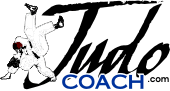 JudoCoach.com Blog by Lance Wicks
---
---
Hi all, just a quick message to say that the nasty error message on the podcast has gone. That train ride from London to home provided enough time to look at the code and spot the problem.
It may of course cause other problems, knowing my luck! So let me know if you see any problems please.
In other podcast news, I spent the best part of 2 hours recording a podcast with Mike, Gene, Serge & Matt on Friday night. Some really excellent discussion which will soon appear on
www.thejudpodcast.com
and possibly on
www.thejudopodcast.eu
also, a "simulcast" perhaps?
The EU podcast will be coming out with another episode very soon, I have 4 podcasts lined up for recording, all of which I am really looking to recording and sharing with everyone. Should be really REALLY good, stay tuned!
<<First
<Back
| 75 | 76 | 77 | 78 | 79 | 80 | 81 | 82 | 83 | 84 |
Next>
Last>>