This is the Judo blog of Lance Wicks. In this blog I cover mainly Judo and related topics. My Personal blog is over at
LanceWicks.com
where I cover more geeky topics. Please do leave comments on what you read or use the
Contact Me form
to send me an email with your thoughts and ideas.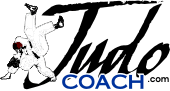 JudoCoach.com Blog by Lance Wicks
---
---
DAMN DAMN DAMN!
I got pointed to
https://www.goodstorm.com/stores/officercasper
which is Judoka Ink and found some GREAT Judo t-shirts, I put three in my "trolley" and tried to checkout and BANG!!!
They don't deliver outside the USA, I'm gonna cry!!
Heres the designs I was after:
<<First
<Back
| 74 | 75 | 76 | 77 | 78 | 79 | 80 | 81 | 82 | 83 |
Next>
Last>>