This is the Judo blog of Lance Wicks. In this blog I cover mainly Judo and related topics. My Personal blog is over at
LanceWicks.com
where I cover more geeky topics. Please do leave comments on what you read or use the
Contact Me form
to send me an email with your thoughts and ideas.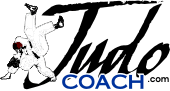 JudoCoach.com Blog by Lance Wicks
---
---
Hi everyone, I am pleased to say that the first podcasts of 2007 will soon be recorded. I would like to invite anyone and everyone to email me or leave a comment, with your questions for my guests.

So who are these guests?

I am happy to say that Lisa McIver, Nuno Delgado and Pat Warren have agreed to speak on the podcast. There are several other people "in the pipeline" but these three are more definate.

Lisa works for SportsScotland and developed the Long Term Athlete Development (LTAD) document for the British Judo Association (BJA).

Nuno Delgado (www.nunodelgado.net) according to his Wkipedia entry is:
"...Portuguese judoka who became known for winning Portugal's first Olympic medal in the Judo – a bronze in the under-81 kg category at the 2000 Summer Olympics, in Sidney. He was also senior European champion (Bratislava, 1999)."

Finally Pat Warren, Pat is President of the Judo Association of Zimbabwe, and I understand founded the association in 1963. She is going to be able to talk about African Judo and much more.


I am really flattered that these three people have agreed to come on the podcast, I am certain that they will share some really great Judo knowledge that we'll all be able to share, worldwide!

So, now you know who the guests are going to be, please email me (lw@judocoach.com) or leave a comment on the blog. Send me any questions you might have and I shall endeavour to include them when I am recording.



<<First
<Back
| 74 | 75 | 76 | 77 | 78 | 79 | 80 | 81 | 82 | 83 |
Next>
Last>>