This is the Judo blog of Lance Wicks. In this blog I cover mainly Judo and related topics. My Personal blog is over at
LanceWicks.com
where I cover more geeky topics. Please do leave comments on what you read or use the
Contact Me form
to send me an email with your thoughts and ideas.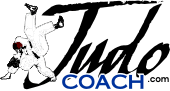 JudoCoach.com Blog by Lance Wicks
---
---
Hi all,
Densign was really great and called me this morning to arrange this podcast, we were able to talk in agap in his always busy schedule.
As usual we start with how Design started in Judo, we cover his long and illustrious competitive career leading up to his present role as chairman of the British Judo Association. We talk about his role as a sporting director in the European Judo Union and what it entails.
We discuss his vision of what the chairman should do and the results of this.
We discuss the new technical restrictions in competition rules for under 12s, which includes not allowing drop and sutemi techniques.
This is aimed at ensuring that kids develop good technical skills before becoming to focused on competitive techniques.
We also discuss such topics as the new coaching structures (UKCC) and other factors such as the financial and commercial operation of a Judo association. We discuss the involvement of Group4 Security and Sir Clive Woodward with the British Judo Association (BJA).
I am really pleased to have gotten this podcast "in the can" before heading off to Bath next week, please (please, PLEASE!) email me your comments.
Just email them to me at
lw@judocoach.com
The episode is over here:
http://www.thejudopodcast.eu/podcast.php
<<First
<Back
| 69 | 70 | 71 | 72 | 73 | 74 | 75 | 76 | 77 | 78 |
Next>
Last>>