This is the Judo blog of Lance Wicks. In this blog I cover mainly Judo and related topics. My Personal blog is over at
LanceWicks.com
where I cover more geeky topics. Please do leave comments on what you read or use the
Contact Me form
to send me an email with your thoughts and ideas.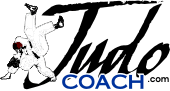 JudoCoach.com Blog by Lance Wicks
---
---
Day three was very good. I finally managed to obtain some good equipment for recording audio, so shall hopefully be recording interviews for the podcast from now on.
Today started with a highlight, George Kerr & Peter Seisenbacher!
George Kerr, 9th Dan I have met previously in Edinburgh (where he is from) and is a legend. He coached Austria and Peter Seisenbacher. Peter Seisenbacher is of course the forst person to win two Olympic gold medals in Judo.
George's keynote lecture covered a really long time period, from his starting in Judo to beyond Peter winning his medals.
It covered the interesting period in British Judo with the Budokwai in ascendance and the growth of Judo worldwide and the names and places mentioned are beyond amazing! From Geesink to Koizumi, From Japan to Autria via England, Mumbai and Edinburgh. It was one of those lectures where you realise that you are so fortunate to be there, that what you are hearing is gold dust!!! Much like some of the previos lectures from the likes of Syd Hoare, Tony McConnell, Neil Adams we are fortunate to be at that place at that time when these people share this information with us. It could so easily never be shared.
I am really pleased and honoured to say that I recorded the lecture (without the equipment I have now) and asked both Mike Callan & George if it would be okay to post it on the internet, where a wider audience might be able to share in the amazing lecture. They both agreed and I have now posted the interview over at
http://www.the
judopodcast.eu/podcast.php The audio is not great I warn you now, but be patient and try and listen to it all as the contengt is terrific!
Having spent so much time talking about the fist session, I must move on as they were excellent also.
Peter Seisenbacher continued imediately after George and did a practical session in the Dojo, which was both technically excellent and very humourously and honestly presented. Everyone I have spoken to today has commented on what an excellent session it was!
Later we had a very academic and worthwhile lecture on anatomy, which has improved my Latin no end! :)
Very dry and hard going, but exactly what is required when you are studying and trying to articulate your ideas in the assignments. You need the technical language (and understanding) to be able to get your Judo specific ideas across. It was very good.
Lastly we had a rather interesting Strength & Conditioning lecture with Auerelian Broussall, who is working with Jane Bridges in France with high level Judo players.
Aurelian is a conditioning coach and his lecture waqs very interesting, he covered primarily flexibility and stretching in Judo and when and where to use stretching correctly.
I personally, was fascinated by the early part of his lecture where he outlined his persinal view of Judo performance. His "Model" is based on performance, not results. Specifically the act of winning by Ippon, not getting medals. So a good performance by his view could be for example winning 4 fights by Ippon, and losing one by Wazari, rather than winning a gold with nothing but Kokas and penalties.
Mostly in Judo we are results oriented when we discuss performance, so winning. But Auerelian's model is performance based. So based on how well you perform actions rather than the results those performances earn you. Does that even make sense? I am not sure it does, sorry. It is a difference, it's (to me at least) about caring about how the athletes does things rather than caring about if they win or lose.
Outside of Judo it is the norm, so golfers care about making Par and measure their performance based on that, not on if they win. In Rugby, we care about the percentage of goals Johnny Wilkinson kicks successfully when we discuss his performance, not if the team wins or loses. In basketball it is the looking at the points, rebounds and assists not the outcome of the game. So I was very interested in this different perspective, probably more so than I was in the excellent flexibility information. I hope to speak in more depth with Aurelian over the next couple fo days.
The one thing he had not got to was a method of maesuring in a quantifiable way was player perfomance based on his model. Though he did say he had started/tried. My research at the Commonwealth tournament last year (and to a degree my assignment in year one looking at player selection based on medal tally) is looking in this direction to see A)if it it possible to quatify these elements and B)if it is useful.
After lectures the discussion and debate in the ba was as healthy as always!
I can not overstate how worthwhile these social converstations are. It is a great opportunity to chat and discuss and debate and outright argue with other Judo coaches. An opportunity that is offered almost solely by the course hear in Bath.
The learning opportunities outside of the formal lessons are as important as those inside the lectures. I value the arguments I try and stir up immensely!
Looking forward to Thursday!
Lance.
P.s. Don't forget to visit
http://www.thejudopodcast.eu/podcast.php
and listen to the lecture by George Kerr, it is worth every second you spend listening to it. I am so honoured and privaledged to be able to share it with everyone who wnats to lesson. I realise how lucky I was to be there and hope everyone enjoys it as much as I did.!
<<First
<Back
| 69 | 70 | 71 | 72 | 73 | 74 | 75 | 76 | 77 | 78 |
Next>
Last>>