This is the Judo blog of Lance Wicks. In this blog I cover mainly Judo and related topics. My Personal blog is over at
LanceWicks.com
where I cover more geeky topics. Please do leave comments on what you read or use the
Contact Me form
to send me an email with your thoughts and ideas.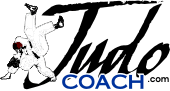 JudoCoach.com Blog by Lance Wicks
---
---
By the magic of facebook I spotted a online gallery of the TeamBATH judo players in action at the BUSA champs.
Some great shots in there.
heres the link
http://www.elite-performance.org/galler ... /index.htm
What I notice is this, there are a heck of a lot of Bath people there. A Mike, Barry, Juergen, Hidemi, Matt, Katie, Katrina etc. show don't appear to have judogi and are simply there supporting the athletes.
Excellent, I've been on national team trips away with less support than that. Perhaps the gallery is a visual representation of the power of TeamBATH. Lots of players, lots of support. A big team working together and supporting one another, how do you beat that machine?
Lance
<<First
<Back
| 68 | 69 | 70 | 71 | 72 | 73 | 74 | 75 | 76 | 77 |
Next>
Last>>