This is the Judo blog of Lance Wicks. In this blog I cover mainly Judo and related topics. My Personal blog is over at
LanceWicks.com
where I cover more geeky topics. Please do leave comments on what you read or use the
Contact Me form
to send me an email with your thoughts and ideas.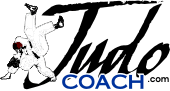 JudoCoach.com Blog by Lance Wicks
---
---
Forwarded to me today:
----
Dear Fellow Judoka,
We need your help!! Super World Cup will be for FREE
As you know, the European Judo Union has been working diligently on
broadcasting LIVE the major EJU events over our homepage for the price of 2 euro. We have decided to broadcast the SUPER WORLD CUP from Moscow for FREE!!
We would like to ask for your support, in promoting the broadcast of the Super World Cup from Moscow. Please post news about this on your club website as soon as possible moreover that its FREE, including that the SWC may be viewed live for FREE, at
www.eujudo.com.
Also if you could inform all your Judoka it would be very helpful.
This project has and is currently yielding a significant loss, however we hope to have the sufficient number of visitors to be able to broadcast it for FREE entirely from this moment forward. This is not possible however if we cannot reach the sufficient number of viewers, so PLEASE work diligently to broadcast this information to all your judo Networks, especially in England, so we can achieve this goal for judo, and provide FREE all the judo tournaments.
To give our fellow judoka the pleasure of viewing judo, as well as a preview of the video quality, we will be broadcasting videos from the previous tournaments that will be viewable for FREE at
www.eujudo.com.
There will be three broadcasts every day, so go to the homepage for
the schedule. Please be sure to add this information on your website AS SOON AS POSSIBLE.
With your help and the help of your federation we can make JUDO
available FREE OF CHARGE.
We would like to wish you and your federation the best, and to thank you, in advance, for your assistance towards judo.
Kind Regards,
Office of the President
European Judo Union
<<First
<Back
| 65 | 66 | 67 | 68 | 69 | 70 | 71 | 72 | 73 | 74 |
Next>
Last>>