This is the Judo blog of Lance Wicks. In this blog I cover mainly Judo and related topics. My Personal blog is over at
LanceWicks.com
where I cover more geeky topics. Please do leave comments on what you read or use the
Contact Me form
to send me an email with your thoughts and ideas.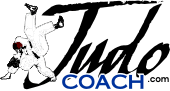 JudoCoach.com Blog by Lance Wicks
---
---
So, instead of coaching today, I ended up fighting in a team event between
Gosport Judo Club
and
Le judo club de Royan
from France who visited Gosport this weekend.
I was roped in to fight one of their Dan grades and got the gold. Of course, so did he, as we got a draw. It really highlighted for me the complete lack of fitness I have and the importnace conditioning has on the sport of Judo.
I basically found I could not execute any sort of technique, in fact (if I am honest) I could not execute standing up in a good posture! :) Breathing was also a bit of an achievement!
As some of you are aware, I have been running a bit of late, in fact I went for what was a 2 mile run this morning (thinking I was just coaching later). I can assure everyone, that one 3 minute Judo match is much MUCH harder than 2 miles running.
It was great fun, and it is always a pleasure to meet fellow Judoka from overseas. The highlight of the day was I think the first fight. Blue Belt from Gosport versus a much smaller Green belt from Royan. But boy could that wee man fight! And with technique also! It was a pleasure to watch.
It was also a pleasure to have my kids with me today, my daughter actually was given my Medal rather than me! (I took her up with me) And it was presented by the Deputy Mayor no less!
I am now sat outside in the sun, as my son has a little sleep and my Daughter plays in her playhouse with her mum. Life is good huh!
<<First
<Back
| 64 | 65 | 66 | 67 | 68 | 69 | 70 | 71 | 72 | 73 |
Next>
Last>>