This is the Judo blog of Lance Wicks. In this blog I cover mainly Judo and related topics. My Personal blog is over at
LanceWicks.com
where I cover more geeky topics. Please do leave comments on what you read or use the
Contact Me form
to send me an email with your thoughts and ideas.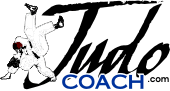 JudoCoach.com Blog by Lance Wicks
---
---
Hi all,
as some are aware, I am heading of to University of Bath next week. As part of this our final block in Bath we are arranging a academic conference. To (hopefully) help this process and make sure we do it right, I have installed some great looking software from
http://pkp.sfu.ca/ocs/
The software is installed and running at
www.judocon.org
and the the conference itself is at
http://www.judocon.org/index.php/bath/2007
The year two students are putting on a debate (second annual) and I have put a page up for it at
www.judocoach.com/debate
Please do visit the sites, and if you are in Bath on the 2nd of August, please do consider coming along and checking out the debateand the conference.
<<First
<Back
| 62 | 63 | 64 | 65 | 66 | 67 | 68 | 69 | 70 | 71 |
Next>
Last>>