This is the Judo blog of Lance Wicks. In this blog I cover mainly Judo and related topics. My Personal blog is over at
LanceWicks.com
where I cover more geeky topics. Please do leave comments on what you read or use the
Contact Me form
to send me an email with your thoughts and ideas.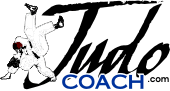 JudoCoach.com Blog by Lance Wicks
---
---
Hi all,
well it's terrific to be here in Bath again, weather excluded of course. :(

Today is the start of the final block on my FDSC adventure, which as I've indicated in an earlier post is tinged slightly with the sad realization that this is the end of this course.

Today was a little different for me, as along with attending some lectures I took one also.

Today started with Sara Hale, who is taking our Performance Analysis module. Today was a generic history of performance analysis and notational analysis. So covering from ancient Egypt through earlier musical notation (11th century), to Dance (15th Century) through to today.

I am really interested by this subject as I have been down this path myself. My research in Northern Ireland last year was notational analysis.

This lecture was followed by my lecture on the e-learning system MOODLE. As a keynote lecture it means I stood there and spoke to all three years of students, ulp!
Hopefully, I got the message across about the potential benefits Moodle has to offer us all. Mike Callan took some notes and is going to implement some of the ideas that were suggested by my fellow students.

After lunch, we had Tracy Rea. Tracy is taking our Mental Skills Development module. She was great and has got us thinking about what we are going to do for our oral presentations at the conference next week. She was immediately in my good books as one of the things she handed out was a psychological skills training handout/booklet from Sport Science New Zealand.

After this we had a session with Mike Callan discussing our Learning in the Workplace assignment and how the assessment will work. Also discussion ideas of how to tackle the task of doing our presentation posters.

So in summary, not bad all in all. Rooms... well I LOVED the heat and pressure of the shower I had this morning! Shame I had to climb up a couple of flights of stairs to get to the communal shower and WC. Dude... wheres my ensuite!

One of the things we have to do this block is revise our Judo CV. Today has added "lecturer" LOL :) Gotta love that! Right, where's the bar!

<<First
<Back
| 61 | 62 | 63 | 64 | 65 | 66 | 67 | 68 | 69 | 70 |
Next>
Last>>