This is the Judo blog of Lance Wicks. In this blog I cover mainly Judo and related topics. My Personal blog is over at
LanceWicks.com
where I cover more geeky topics. Please do leave comments on what you read or use the
Contact Me form
to send me an email with your thoughts and ideas.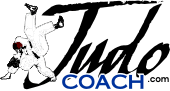 JudoCoach.com Blog by Lance Wicks
---
---
Evening all,
well another good day here at University of Bath, despite appearances. The day started with a whole morning dedicated to our presentation posters, which despite being a brilliant project is not that... well energetic or awe inspiring.
The after was a bit better with a session with Jon Rpbinson on video analysis tools and a further session with Sara Hale on notational systems.
Jonathan's session wa intrigueing as the level of video analysis in Judo is pretty low compared to say Rugby or Soccer. But it really was good for leading some thoughts in really positive directions.
Sara's session was pretty cool, she prepared a lecture which included loads about wrestling, which is easil;y translated into Judo language and thought processes. Which the more easily accessible rugby, football, hockey stuff is not for us. So I suspect she earned serious "brownie points" by taking the time and ebergy to find some reference material that was easier to digest, cheers!
Again avoided the training this evening pleading ankle injury. More to do with wanting to work on assignemnts however, if truth be told. I now have my first assignment at the review phase, the second well underway and the poster for the conference well on it's way.
This evening, I met up with
Adrian
which was really good. he is a podcasting guru so I found his view of what is happening really interesting. Discussing things like this blog and
www.thejudopodcast.eu
was really fascinating!
In the morning we have some amazing lectures, I am buzzing already, partly because on the way back to my room I met up with Daniel Lascau, who has just arrived. He is many ways is the heart and soul of our year. Weird how it now feels like Bath again now I know he is here and that I can expect abuse, torment and inspiration for the next week and a half!
<<First
<Back
| 61 | 62 | 63 | 64 | 65 | 66 | 67 | 68 | 69 | 70 |
Next>
Last>>