This is the Judo blog of Lance Wicks. In this blog I cover mainly Judo and related topics. My Personal blog is over at
LanceWicks.com
where I cover more geeky topics. Please do leave comments on what you read or use the
Contact Me form
to send me an email with your thoughts and ideas.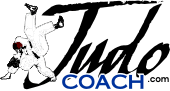 JudoCoach.com Blog by Lance Wicks
---
---
Hello all, please forgive me if this post comes about negative, it's not what I plan to write. But it may be what comes out as I am feeling a bit low at the moment (more on that later).
This morning we had Kat McDonald on video research, and more specifically on how to create a video analysis system. This was the subject of a 15,900 word dissertation/thesis she did for her degree here at University of Bath. So, she really knew the subject and the fact she had spent many MANY hours considering and working on it showed.
Given my interest in this area I was fascinated, and I think we were all impressed with the model she has developed and showed. I really liked the potential for the data it would collect and immediately my IT head started to see the potential to use what she has done to do some awesome visualisation and creating things like
tagclouds
of a players data would be both easy to produce, easy to use and powerful.
It also gave me some ideas in terms of my much neglected
e-judo project
and how I could more accurately model a Judo fight and do some simulation on player behavior in a fight.
Given a solid database of notation from matches, you could generate predictions on how a player might behave in a fight against another player. How powerful might that be for players and coaches. You receive the draw, then are able to enter it into the computer, it then generates a report, or if you are really clever a video or slideshow of photos of your opponent, showing say that they are likely to attack with a left OSoto in the first segment of action, then there is a say 70% chance of the next attack being Harai Goshi. And so on....
So the player and the coach could use these probabilities to prepare. Imagine the power of that in your mental rehearsal? Having a programmatically generated simulation of your opponents most likely actions!
After Kat, we visited the big coaching event being hosted at the university for SportsCoach UK. We were able to listen to
Steve Backley
speak, which was really good. he has obviously moved into the motivational speaking arena!
Afterwards we had Tracy Rea again, this time speaking on anxiety and relaxation techniques. Afterwards, Mike got our assignments and grades back from the last block in April.
I did pretty well, my grades are consistently improving overtime, block to block. It's not easy to take emotionally I think. Obviously, the marking can be very critical and negative comments outweigh positive ones. Which is the way of marking. But, when you have really worked hard on something any negatives hurt don't they.
I should not be grumpy, my grade average is now definately high enough to theoretically qualify to attend the BSC. top up year (18 months). But for some reason I am in a dark mood! I suppose it's because you wait so SO long to get the assignments and feedback. Maybe.
Anyway... not as negative as I suspected I might be. I suppose writing this has reminded me about Kat's lecture, which has been a highlight in many ways.
So, I think I'll finish on that positive. Lots of work to do! First assignment due tomorrow.
<<First
<Back
| 61 | 62 | 63 | 64 | 65 | 66 | 67 | 68 | 69 | 70 |
Next>
Last>>